TRI TRACK OPEN MODIFIED SERIES ANNOUNCES 2020 SCHEDULE
SIX-RACE SLATE INCLUDES FOUR DIFFERENT TRACKS
By Kyle Souza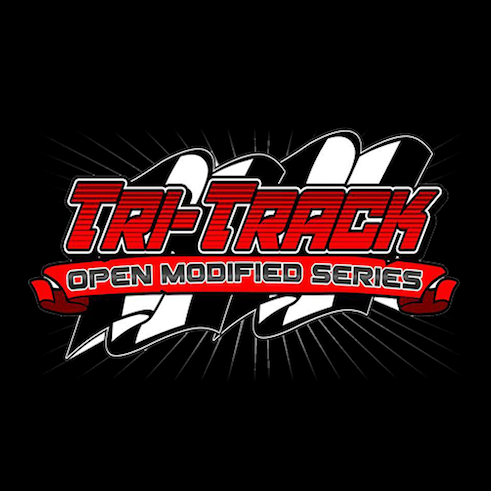 SEEKONK, Mass. — Tri Track Open Modified Series officials announced a six-race schedule for the 2020 season on Tuesday, with races spreading across four different tracks, and two states in New England.
The schedule includes a mix of staple events — like Seekonk Speedway's Open Wheel Wednesday and Star Speedway's SBM 125 — along two trips to Monadnock Speedway, a return visit to Claremont Speedway and a championship finale Haunted Hundred back at Seekonk, in what has quickly become a compelling day of racing.
Tri Track Open Modified Series managing partners Wayne Darling and Ed Bennett worked together with series officials and tracks across the region to provide a schedule for some of the top modified race teams in the country to compete for sizeable purses. The two partners are looking forward to leading the series forward with a firm base already in place.
"I appreciate the tremendous amount of time Wayne put in, working with the tracks juggling their schedules and other touring series schedules to come up with the Tri Track schedule for 2020," Ed Bennett, Managing Partner of the Tri Track Open Modified Series, said.
The schedule opens in Winchester, New Hampshire, on Saturday, May 2, when the series visits Monadnock Speedway for a 100-lap event. In a September visit to the high-banks last year, Chase Dowling was victorious — his first of two straight wins to end the season. The track produces side-by-side racing throughout the field with its tight corners.
For the second straight year, Tri Track visits Claremont Speedway in Claremont, New Hampshire, for a 100-lap special on Memorial Day weekend. The Sunday, May 24, main event will put drivers to the test at a track where home track experience has proven to win out before, when Mike Willis Jr. won his first Tri Track event in 2018. Last year, it was Matt Hirschman scoring his first of two wins in what was the season opener.
Tradition continues at Seekonk Speedway on Wednesday, July 1, as Tri Track headlines the 16th annual Open Wheel Wednesday at the Massachusetts oval with $10,000 up for grabs. Past champions of the event include Hirschman and Ron Silk, two drivers that are well-recognized as some of the top modified drivers in the region. New for 2020, Tri Track will be joined by the NEMA Lites, for their Dave Steele Memorial Classic, and the 350 Supers, making their first appearance at Seekonk. It should create quite the night of open-wheel racing for race fans.
Star Speedway, a quarter-mile oval in Epping, New Hampshire, is well-known for their SBM 125, and the series once again spearheads the event for 2020. In eight previous prestigious events, just four drivers have been to victory lane – with Hirschman leading the list as a four-time winner. Last year, it was Silk who held the checkered flag at 'The Place To Race.'
The high-banks of Monadnock welcome the series for the second time on Saturday, August 15, before the champion is crowned at Seekonk for the third straight year.
The popular Haunted Hundred is scheduled Saturday, October 24, putting a seal on the New England racing season. A chaotic 2019 finish saw Hirschman and Silk tangle racing for the lead in the final corner, with Chase Dowling driving by to win, and Ronnie Williams hoisting the title. The Haunted Hundred also includes the championship event for the Pro All Star Series, and a Late Model Showdown.
Additional information regarding support divisions at each track will be available soon, along with pre-registration and further updates. Follow the series via social media on Facebook, Twitter, and our new Instagram page, to find out more.
2020 TRI TRACK OPEN MODIFIED SERIES SCHEDULE:
Sat. May 2: Monadnock Speedway, Winchester, N.H.
Sun. May 24: Claremont Speedway, Claremont, N.H.
Wed. July 1: Seekonk Speedway, Seekonk, Mass.
Sat. July 25: Star Speedway, Epping, N.H.
Sat. August 15: Monadnock Speedway, Winchester, N.H.
Sat. October 24: Seekonk Speedway, Seekonk, Mass.