By Gary Dutton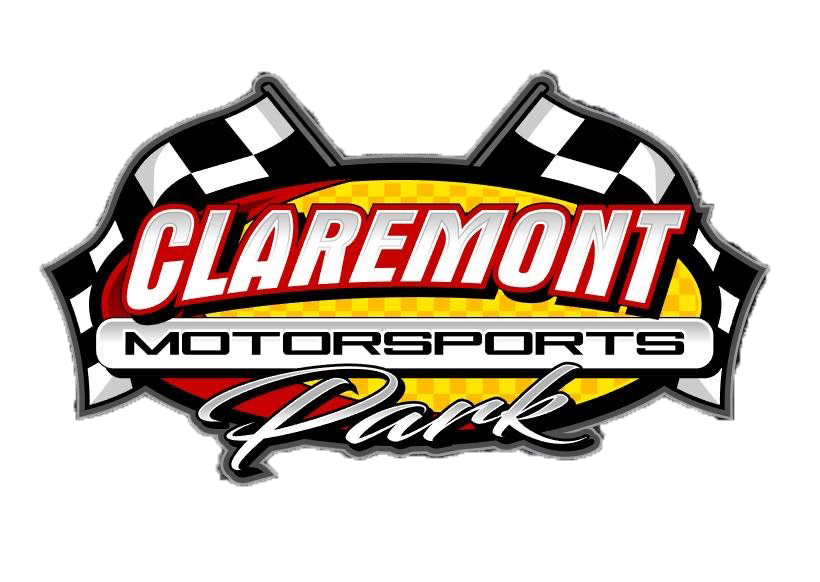 CLAREMONT, N.H. – Aaron Fellows won for the eighteenth time in a row, Dave Greenslit and Kodi Sabins each earned his second victory lap of the season, and for the first time this summer, fans flocked to Claremont Motorsports Park Friday, June 19, night.
Six Shooter kingpin Jeremy Blood also won for the second time in three outings Friday, and Desmond Skillings and Randy Burr were both victorious too, as the Thrasher Road speedplant – social distancing practices in place – opened its grandstands for the first time in 2020.
It wasn't a Sonny-Fleury-back-in-the-day crowd but it was, none-the-less, a great turnout, as everyone came out to welcome racing back to the Twin State Valley. And nobody went away from Friday's show disappointed, especially not Late Model Sportsman star Aaron Fellows.
Coming off his undefeated, 17-0, 2019 championship summer, the speedway's all-time winningest driver picked up right where he'd left off last September. With the LMS warriors competing for the first time this season, Fellows dominated both his heat and feature races, easily social distancing himself from the rest of the field to win going away.
Behind Fellows, though, the competition was stout. Hayden Scott was strong all night, earning the runner-up hardware, with Charlestown's Ben Poland coming home third, a whisker ahead of Cornish Comet Bucky Demers.
And, if Fellows made it look easy in the LMS main, ditto for R.E. Hinkley Street Stock powerhouse Dave Greenslit. The hometown hot shoe had almost left the building when a two-to-go looper – almost dumping the leader in the process – brought the field to his bumper for a green-white-checkers finish.
With Greenslit dominant in scoring his second victory of the young season, full-fendered novice Brian Robie – the track's defending Modified champion – held off Randy Town to earn the silver medal. Briana Akusis, strong all night, came home fourth, and Kyle Buck earned the five spot.
Green Mountain Boy Kodi Sabins was in a class of his own en route to topping the Lavalley Building Supply Pure Stock 25-lapper. Robert Shaw claimed the deuce, with rookie whix Zach Richardson third under the flags, just ahead of the father and son duo of Dylan and Bruce Adams.
Ryan Carmen led the first three-go-rounds of the Six Shooter feature, then giving way to Paul Colburn. Jeremy Blood took over as lap six entered the books, with the 2019 novice champ then outrunning Dustin Thibodeau and Carmen over the last 14 circuits to score his second win of the year.
Desmond Skillings blasted off on a lap-four restart in the Mini Stock feature and then held off Floridian Mike Stebbins to earn his first victory lap of the season. With Stebbins powerful in second, Matt Boucher chased the two sizzling Hondas under the sticks to claim the three spot.