MATT HIRSCHMAN SCORES FIFTH SBM WIN AT STAR SPEEDWAY 
POCKETS $6,000 CHECK WITH DOMINATING PERFORMANCE 
By Kyle Souza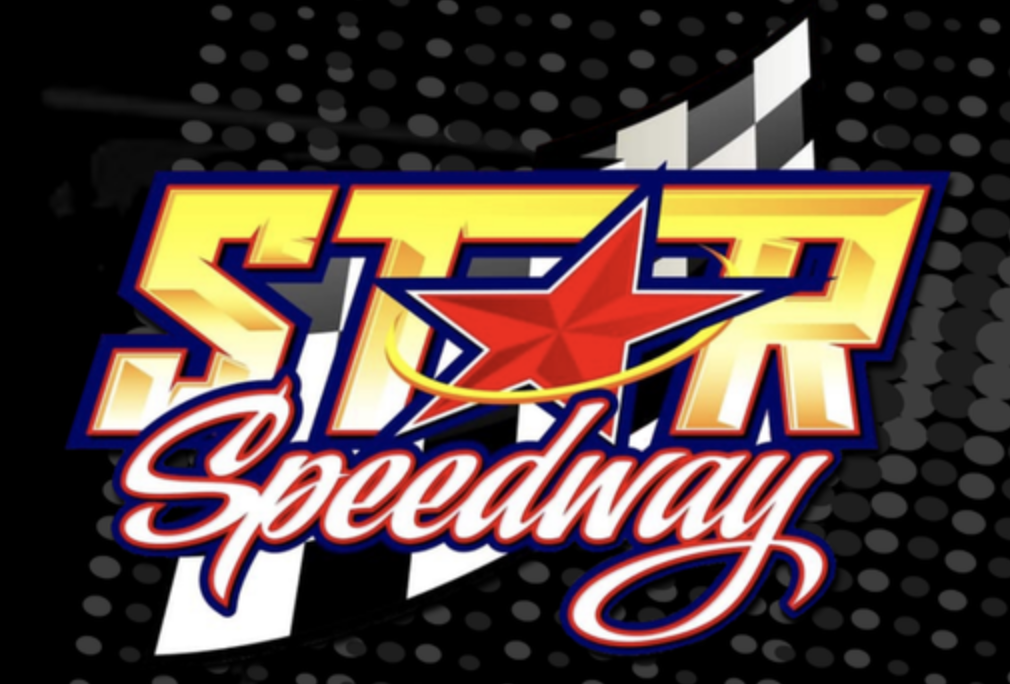 EPPING, N.H. — Matt Hirschman wasn't about to be denied. The Pennsylvania native, who is no stranger to Victory Lane on the Tri Track Open Modified Series circuit, returned to glory on Saturday night at Star Speedway in the ninth annual SBM race.
But the ride to victory wasn't one that came without difficulty, especially at the end. Hirschman dominated the beginning, taking the lead on lap 25 and leading through lap 83, before a controlled caution slowed the race. While some elected to stay out, Hirschman worked to pit road for a fresh Hoosier tire, the charge started back to the front from ninth position. He would eventually pass Matt Swanson for the top spot on a restart at lap 112 and never look back.
It was the fifth win in the prestigious event for Hirschman, who is one of just two drivers to compete in all previous SBM races. The race was 121 laps, in honor of track owner and operator Bobby Webber's son Tim Webber, who turned 21-years-old the week of the race.
The purse for the event was over $40,000, a figure that didn't change post-COVID pandemic. Due to COVID-19, and guidance from the state of New Hampshire, Star Speedway ran at 50% capacity for the event in the grandstands, and sold out. Tri Track and Star officials made sure that all social distancing and safe health practices were in place.
"I've always enjoyed coming here, winning the first time I have ever came here, and having all of this success I've had in this SBM race after that," Hirschman said. "Going back to the original races, it was, and has been, a big deal for us."
Swanson, who started 27th after earning a provisional into the race, played a different strategy than Hirschman did, and it almost paid off. Swanson elected not to pit as part of the controlled caution period on lap 83, and took over the lead when most others went down pit road. Swanson led the race from lap 83-112, before Hirschman took control when Swanson spun his tires on the restart.
Swanson would finish second, while Andy Jankowiak, who played a similar strategy and stayed out, finished third. Jankowiak was involved in a wreck on lap 25 with veteran Dave Sapienza, but was able to rebound.
Ronnie Williams started third and finished fourth, and Eric Goodale made his return to the Tri Track Series and rounded out the top five. NASCAR Cup Series regular Ryan Preece was sixth in his return to Modified racing, while Anthony Nocella, Austin Kochenash, Cam McDermott and Ron Silk finished the top-10.
Earlier in the day, Ron Silk, Matt Hirschman, Andy Shaw and Andy Jankowiak won heat races, while Anthony Nocella and Calvin Carroll earned consi wins. Both heat and consi winners collected $300 courtesy of the Pepsi Challenge.
Swanson, who passed 25 Modifieds en route to the front, earned a $500 hard charger bonus courtesy of Green Construction. Since pole sitter Austin Kochenash didn't win the race, courtesy of Superior Refinishing, the next race on the circuit will pay a $600 bonus if the pole sitter wins the race.
The Tri Track Open Modified Series returns to the track on Saturday, August 15, with the second stop of the season at Monadnock Speedway.
RESULTS: Tri Track Open Modified Series; Star Speedway; July 25:
1. Matt Hirschman
2. Matt Swanson
3. Andy Jankowiak
4. Ronnie Williams
5. Eric Goodale
6. Ryan Preece
7. Anthony Nocella
8. Austin Kochenash
9. Cam McDermott
10. Ron Silk
11. Calvin Carroll
12. Kurt Vigeant
13. Kirk Alexander
14. Craig Lutz
15. Bryan Narducci
16. Devin O'Connell
17. Andy Shaw
18. Les Rose Jr.
19. Dylan Izzo
20. Tommy Barrett
21. Dave Sapienza
22. Richard Savary
23. Ryan Doucette
24. Les Hinckley
25. Carl Medeiros Jr.
26. Dana DiMatteo
27. Josh Cantara