WILLIS TOPS MODS, FELLOWS STAYS PERFECT AUGUST 14 AT CLAREMONT
By Gary Dutton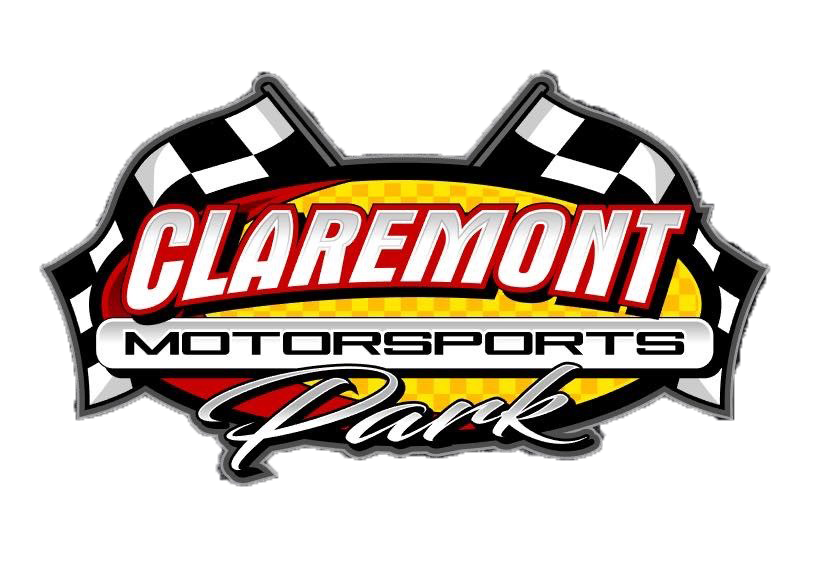 CLAREMONT, N.H. – Modified star Mike Willis won his first open-wheel feature of the summer Friday, August 14, at Claremont Motorsports Park.
Aaron Fellows stayed perfect on the year, scoring his track-high seventh 2020 victory, while Jeremy Blood won his fourth, and both Desmond Skillings and Zach Richardson took his second victory lap this season on Friday. It was Fellows' 24th consecutive CMP win over the past two years.
Sunapee speedster Mike Smith led the first four rapid-fire trips around the speedplant in the Maurice Trailer Country Modified main event, then giving way to Grantham's Willis, who rocketed low around the west end of the third-mile to take the lead.
With no cautions, Willis was untested the rest of the way. Smith, though, had a good one of his own going, keeping two-time winner and defending track king Brian Robie in his shadow to come home strong in second. Robie's bronze medal finish kept him atop the points parade.
Low into turn one and gone? Yup, it happened on lap nine this week. Aaron Fellows rocketed under under early race leader Ben Poland on the west end of the oval and took off to stay unbeaten this summer in Late Model Sportsman racing.
Poland was strong in second, with Joe Brown, second a week earlier, solid in third.
The Lavalley Building Supply Pure Stocks have been putting on some great shows of late, and Friday's 25-lapper fit right in. Jim Carley, from outside of row one, set the fast pace the first two go-rounds, with Zach Richardson then taking over at the point. Carley, though, wasn't through.
Carley stayed strong in second, as Joey Jarvis, Dylan Adams, and company battled fast and furious behind him. When the race's first caution waved on lap 19, it was Adams taking full advantage of the restart.
With a first and a second to his credit the last two times out, the sophomore speedster rocketed under Richardson to take control, but things weren't over yet. Richardson, making full use of the low groove himself, led by a wheel with two to go, then holding Adams in his shadow to win his second feature of the season.
Robert Shaw stayed strong on the summer, nudging Kodi Sabins uptrack on the final corner to steal third. Carley, who along with Jarvis were the big losers in the late-race restart, completed the top five.
Desmond Skillings led all the way in the In City Sugar Shack Mini Stock main, holding brother Nick at bay to earn his second victory lap of the summer. Hometown hot shoe Hayden Grenier was strong in third, edging Green Mountain State powerhouse Matt Sonnhalter for the third-place hardware.
Starting Jeremy Blood on the front row usually spells trouble for the rest of the Six Shooter field, and Friday's feature was no exception. With the handicap system putting Blood up front for the second week in a row, the defending track champ took full advantage of his good fortune, leading all the way for his fourth 2020 victory.
With no cautions, this one went quickly. Top points man Dustin Thibodeau was second on the night, and three-time winner Paul Colburn came home third.
Richie Johnson, of Middleboro, MA., swept both the Spectator one-on-one drag competition and the 15-lap Spectator race. Speedway Street Stock regular Kyle Buck, while no match for Johnson's potent Camaro, stung the rest of the field for second, aboard a Honda Fit, no less.
Next Friday, August 21, it's Fan Appreciation Night II at Claremont Motorsports Park where, for the second time this season, just a five-dollar bill will get you in for a full night of exciting oval track racing. For more information, please visit www.claremontmotorsportspark.com.
CLAREMONT MOTORSPORTS PARK AUGUST 14 TOP FIVES:
MODIFIED: Mike Willis, Mike Smith, Brian Robie, Stu McCormack, Walt Hammond.
LATE MODEL SPORTSMAN: Aaron Fellows, Ben Poland, Joe Brown, Ben Menard, Matt Winter.
MINI STOCK: Desmond Skillings, Nick Skillings, Hayden Grenier, Matt Sonnhalter, Matt Boucher.
PURE STOCK: Zach Richardson, Dylan Adams, Robert Shaw, Kodi Sabins, Jim Carley.
SIX SHOOTER: Jeremy Blood, Dustin Thibodeau, Paul Colburn, Todd Maguira, Ray Luce.