BYRNE TOPS HOMETRACK MODS SATURDAY, AUG. 15, AT MONADNOCK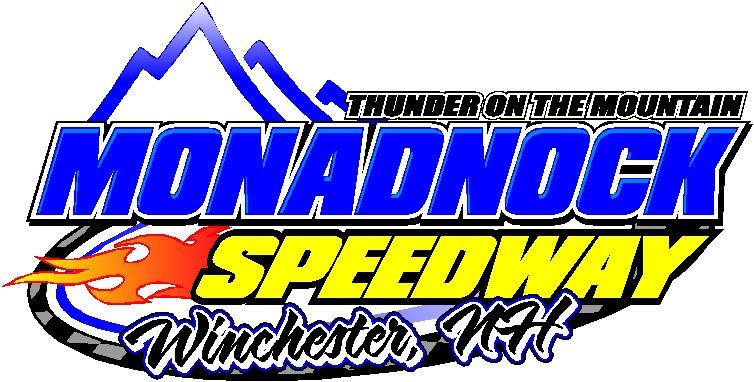 WINCHESTER, N.H. – Ben Byrne won the one he absolutely needed to, and led for 58 laps in the other one Saturday, August 15, at Monadnock Speedway.
The Deerfield, Mass. star won his fourth NHSTRA Modified feature in week nine of the 2020 racing season at the high-banked oval, staying barely alive in the Mod Squad's championship points standings, and then led the first 58 go-rounds of the Tri-Track Open Modified Series big dance before giving way to Les Hinkley.
Byrne was one of a half dozen Monadnock weekly racing series gunners competing in both Modified events.
Other winners Saturday included Aaron Fellows (Croydon, NH), victorious for the eighth time this summer, Pure Stocker Damon Roy (Claremont, NH), who duplicated his win of a week earlier, and Kevin Cormier (Agawam, Ma), who earned his first Mini Stock victory lap. The Street Stocks had the night off.
Brian Chapin, returning from a disastrous outing a week earlier, led the first nine laps of the NHSTRA Mod Squad 40-lapper, then giving way to Trevor Bleau, a man on a mission. Kimmy Rivet moved up to second on lap13, with Byrne charging hard from row four close behind.
Byrne rocketed into second on lap16 and, for the next 15 laps, the crowd was awed by the best two-car battle of the summer, this summer or almost any summer. Bleau and Byrne went wheel-to-wheel, lap after lap, first one shooting low to lead by a wheel and then the other returning the favor.
While Byrne would prevail to carry the checkers, Bleau was every bit as impressive in earning the runner-up hardware. Points leader Brian Robie took third from Todd Patnode on lap 37 to stay atop the points hunt, while Byrne's win kept him within reach of the top spot.
In the LMS 25-lapper, Superman Aaron Fellows took control on lap nine and then easily social distanced himself from the pack to score 2020 win number eight, avenging his only second-place outing from a week earlier. Cole Littlewood was second, and Camdyn Curtis came home third to earn his first trophy of the season.
Tim Leblanc set fast time over the first 11 laps of the Mini Stock main event, then watching Kevin Cormier storm past him and dart off to easily win his first feature race. Leblanc held strong for second, with Kevin Clayton third on the night. For the second week in a row, Shelby Avery was rudely bopped out of a top-three finish.
There were three different winners in the Pure Stock feature and, with very little surprise, when all was said and done, that same trio posed for photos in victory lane.
Rookie Jason Leray, the leader of laps one through six, earned his first trophy in third. Pure Stock points leader Mike Douglas, who led circuits 7-19, helped his pursuit of the championship by coming home second, and Damon Roy, who led when it counted most, won for the second week in row.
In the nightcap main event, Byrne, second in his earlier heat race, led the thundering 27-car field to the green to begin the Tri-Track 100. He wasted little time in taking charge, bringing veteran hot shoe Kirk Alexander with him.
While Byrne would set a blistering pace for 58 laps, it was Nutmeg State star Les Hinkley that seemed destined to win. Aboard maybe the fastest car in the all-star field, Hinkley had come up short of victory by a few feet when the Tri-Trackers were here on July 5.
But Saturday, a mistimed pit stop and then a cut tire would keep him from victory lane. In a field filled with Pasteryaks, Hirschmans, Silks, and Hinkley's it was the kid starting back in row eight, a young gun who'd grown up watching the Alexanders and Hinkleys pile up victories at Monadnock, who'd score his first series win and, with it, the night's $6,000 pay day.
Sam Rameau took the lead from Ron Silk on lap 72, and never looked back. Rameau, at 18 already a five-year veteran of Modified racing, survived two late-race restarts and a stout last-turn whack from Ronnie Williams to score the big win.
Williams' last-turn blunder didn't slow the speedy Rameau but did reshape the final finish. Brian Robie moved up through the tangle to finish second, while Silk was booted from third to eighth. Matt Hirschman was third on the night, while Hinkley finished way back in 11th and July winner Craig Lutz was eighth.
Monadnock Speedway returns to action next Saturday, August 22, with an NHSTRA Modified Battle for The Cup main event atop a full card of racing.
8/15/2020 Results:
Pure Stocks: Damon Roy, Mike Douglas, Jason Leray, Brandon Lavoie, Randall Phillips, Jimmy Zelllman, Doug Nelson, Cory Lofland, Nick Houle, Jakeb Bosse, JD Stockwell, Tucker Houle, Chris Davis, Reagan Buffum, Ryan Lawliss, Matt Lambert, Bruce Clark (DNS)
Mini Stocks: Kevin Cormier, Tim Leblanc, Kevin Clayton, Gordon Farnum, Ethan Marsh, Nathan Wenzel, Ray King, Kevin McKnight, Bill Chaffee, Jeff Asselin, Shelby Avery, Kevin Russell, Joshua Wright, Jake Puchalski
Late Model Sportsman: Aaron Fellows, Cole Littlewood, Camdyn Curtis, Robert Hagar, Justin Littlewood, Will Kuhn, Nancy Muni-Ruot
NHSTRA Modifieds: Ben Byrne, Trevor Bleau, Brian Robie, Todd Patnode, Matt Kimball, Keith Carzello, Kim Rivet, Brian Chapin, Solomon Brow, Stewart McCormack, Cameron Houle, Andy Major, Kevin Pittsinger, Eric Leclair, Cory Plummer, Brad Zahensky, Jason Houle (DNS)