HIRSCHMAN $10K WINNER, FELLOWS FINDS MAGIC AUGUST 28 AT CLAREMONT
By Gary Dutton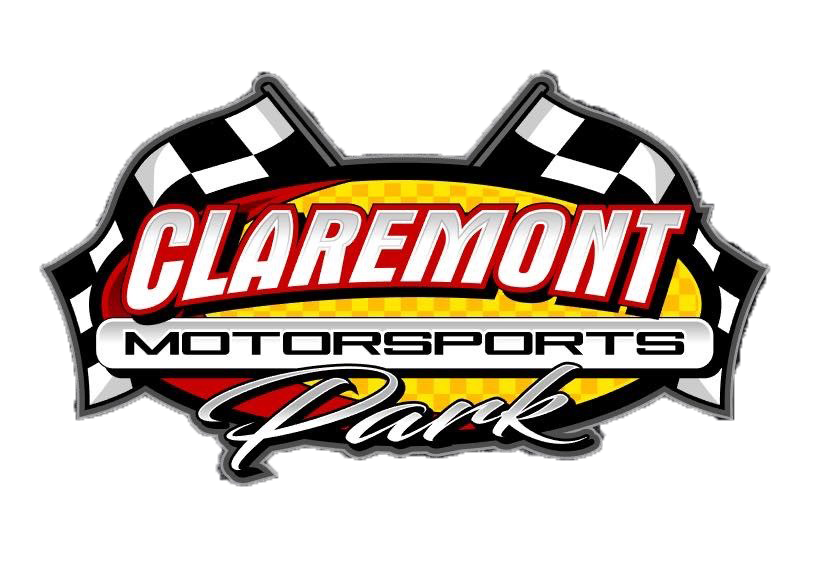 CLAREMONT, N.H. – He's often referred to as Big Money Matt, and Friday at Claremont Motorsports Park Keystone State super star Matt Hirschman showed why.
Fighting through all kinds of early-event adversity, Hirschman passed rising star Matt Kimball on lap 70 of the Maurice Enterprises 100 main event to earn the $10,000 winner's purse.
He'd been ricocheted into the turn two wall in his heat race, looked mediocre at best for half his consi, but then found his stride when the big bucks were on the line.
Promoter Mike Parks, with major support from hometown businessman Maurice Hurd, put a dandy together. With the Thrasher Road speedplant's largest crowd in decades on hand for the big show, Hirschman and the other 25 Open Modified starters – 33 teams attempted to qualify – staged a classic battle.
Big Gun Ronnie Silk started up front and led the first 66 laps, until pitting quickly under caution for fresh rubber, something Hirschman, Les Hinkley and others had done way back on lap 16.
Back under green, Bennington, N.H. second-genner Matt Kimball took control, battling Hinckley for the lead until Hirschman stormed to the front on lap 70 and drove away.
Kimball, certainly out-financed by most of the field and, in most cases, far shy on major league lap time, was impressive in second, just ahead of Hinckley. Silk, on fresher tires, came home fifth, just behind western New Yorker Andy Jankowiak. Monadnock regular Trevor Bleau won the non-qualifiers Dash for Cash.
A late-race caution flag played a major role in keeping Aaron Fellows perfect on the season in the Late Model Sportsmen. Polesitter Ryan Bell had opened up an enormous lead when an Eric Martell looper on lap 26, brought Ben Poland and Fellows to his bumper.
A subsequent routine caution two laps later put Fellows at Bell's side and, with a furious low dive into turn three five laps later, Fellows was off to his ninth win of the summer and 26th consecutive victory at the third-mile speedplant.
Dynamite Dave Greenslit took full control when Chris Emerson and Kyle Buck jingled on lap five, then holding off Cody Schoolcraft and eventual runner-up Chris Riendeau to earn his seventh 2020 Street Stock victory lap.
Kodi Sabins led all but the first go-round of the caution-free Pure Stock 30-lapper to run away and hide for his seventh victory lap this season. With the final finish still unofficial at press time, Joey Jarvis was second, and Robert Shaw third.
Points leader Dylan Adams came from 15th on the starting grid to finish sixth, just ahead of lap-one leader Amy Jaycox.
Desmond Skillings took the lead from brother Nick on lap five of the Mini Stock feature and then never looked back en route to his third win of the season. Desmond's son, Cale, finished second, with brother Nick third to complete the family photo shoot in victory lane.
Top Six Shooter points man Dustin Thibodeau took the lead from Todd Smith on lap 14 and then held off the all-out assault of Paul Colburn to score his third win of the summer. Smith, strong all night, earned his first trophy with a third-place finish, while Jeremy Blood was sixth, ending his three-race winning streak.
Claremont Motorsports Park will be silent next Friday, September 4, but returns to action on Sunday, September 6, when the Granite State Pro Stock Series comes to town, with a $10,000-to-win 100-lapper taking center stage atop a full card of racing.
For more information, please visit www.claremontmotorsportspark.com.
CMP AUGUST 28 TOP TENS:
MAURICE ENT OPEN MODIFIED 100: Matt Hirschman, Matt Kimball, Les Hinckley, Andy Jankowiak, Ron Silk, Eric Goodale, Craig Lutz, Austin Kochenash, Calvin Carroll, Matt Swanson.
LATE MODEL SPORTSMAN: Aaron Fellows, Ryan Bell, Ben Poland, Robert Hagar, Dallas Trombley, Allen Fellows, Tyler Lescord, Camdyn Curtis, Bucky Demers, Joe Bates.
STREET STOCK: Dave Greenslit, Chris Riendeau, Cody Schoolcraft, Kyle Buck, Joe Tetreault, Jimmy Zullo, Briana Akusis, Robbie Streeter, Chris Emerson, Chris Lindquist.
MINI STOCK: Desmond Skillings, Cale Skillings, Nick Skillings, Hayden Grenier, Ray King, Richard Stockwell, Rye Greineder, Aaron Thompson, David Pratt III.
SIX SHOOTER: Dustin Thibodeau, Paul Colburn, Todd Smith, Todd Maguira, Ray Luce, Jeremy Blood, Ryan Carman, Scott Wade, Chooch Snide, Dakota Lanou.
PURE STOCK: Kodi Sabins, Robert Shaw, Zach Richardson, Sean Lantas, Dylan Adams, Amy Jaycox, Bruce Adams, Doug Nelson, Josh Rondeau, Doug Nelson.