Jimmy Renfrew Jr $1500,00 Richer after Granite State Nationals Victory
By Gary Dutton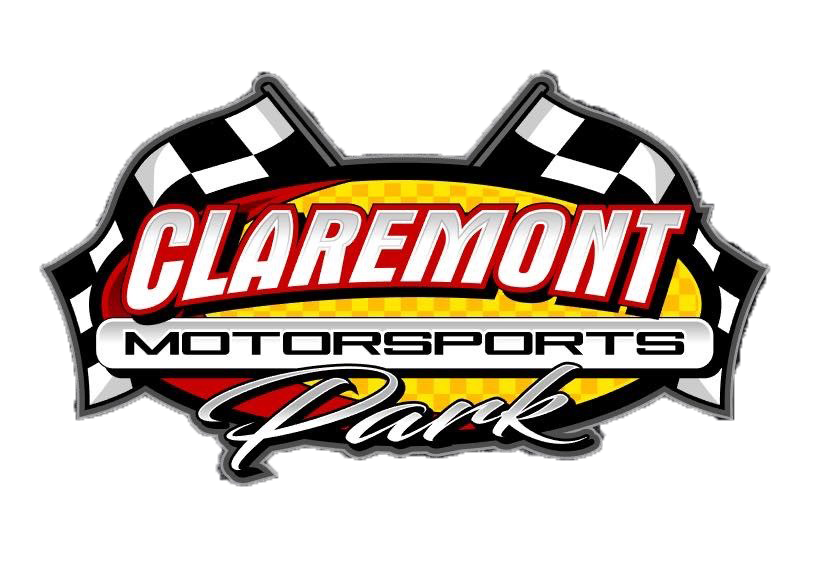 CLAREMONT, N.H. – Derek Griffith put together the perfect night Sunday at Claremont Motorsports Park..
The 23-year-old Pro Stock star won his heat, then drew the pole starting position for Sunday's Newport Chevrolet 150 Granite State Pro Stock Series main event at the storied third-mile. The top starting spot in hand, he then led all 150 laps to pocket the $10,000 winner's purse, the biggest prize ever in series history.
But, while both Griffith and Street Stock Richard Tetreault Memorial 73 winner Jimmy Renfrew each led all the way, it was Red Neck Enduro daredevil Jimmy Zullo's victory-from-the-jaws-of-defeat move that got the loudest applause. Snaking through the some-kind-of-crazy traffic with two laps to go, Zullo darted past Kyle Buck to top the 63-car, 50-lap nightcap event.
Other winner's in Sunday night's Labor Day Weekend races at the Thrasher Road speedplant included Windsor's Kodi Sabins, who sizzled in winning his eighth Pure Stock feature of the summer, and Six Shooter strong man Paul Colburn, who earned his fourth 2020 victory lap.
Griffith and Gabe Brown had the fastest times in GSPSS qualifying, with Griffith almost eclipsing the track record. They then each won their respective heat race, with Griffith garnering the pole in a redraw, and starting up front alongside Luke Hinkley as the 150-lap main event went green.
Griffith led all 150 laps, with first Brown, and then Angelo Belsito, from lap 27 on, trying to reel him in. Slowed only by two quick cautions, the Griffith-Belsito-Brown express sailed by quickly. Belsito, who won here July 24, was strong in second, but had no answer for Griffith.
Like Griffith, Street Stock ace Jimmy Renfrew started up front and never looked back, holding the point for all 73 laps. But hometrack hot shoe Dave Greenslit, second under the checkers Sunday, was a big winner too. Greenslit's runner-up performance was all he needed to wrap up the multi-track NHRSTA 2020 Battle for The Belt series title.
Greenslit and Brian Robie battled tooth-and-nail for the deuce spot before Robie was dumped out of third by an overzealous fourth-place runner. That moved Joe Tetreault, who'd been strong all night, up to third, where he finished his strong night's work in trophy row in his father, Richard's, memorial event.
Sunday's victory was Renfrew's second of the summer at the Claremont oval. He also topped a Street Stock feature here on June 12.
Kodi Sabins stormed past Sean Lantas on lap two of the Pure Stock feature and never looked back. Slowed by just a single caution en route to his eighth win of the summer, Sabins held off Dylan Adams and Kyle Templeton, the latter aboard Sabins' backup 36X machine.
In the Six Shooters, upstart Todd Smith led the 17-car field on its first three journeys around the third-mile oval. Paul Colburn, from row three, then took charge. But while nobody would slow the speedy Colburn, Smith was strong too, picking up his second trophy in as many weeks with Sunday's career-best runner-up finish. Top points man Dustin Thibodeau came home third.
And if you think traffic is crazy where you live, you should have seen Sunday's 63-car Red Neck Enduro. Like veteran city cabbies, Jimmy Zullo, Kyle Buck, and Leon Keniston got the job done in this 50-lapper. Sunday's victory was Zullo's second Red Neck win this year.
NELCAR Legends kingpin Shawn Buffington topped the motorcycle-powered racers' 25-lapper. Brandon Martinez was second, and Luke Lebrun, victorious here earlier this year, came home third.
Claremont Motorsports Park returns to action this Friday, September 11, with a full card of racing on its 14th week of the exciting 2020 season. For more information, please visit www.claremontmotorsportspark.com.
CLAREMONT MOTORSPORTS PARK SEPTEMBER 6 TOP TENS:
GSPSS NEWPORT CHEVROLET 150: Derek Griffith, Angelo Belsito, Gabe Brown, Cory Casagrande, Joey Doiron, Joey Polewarczyk, Luke Hinkley, Mike O'Sullivan, Jake Matheson, Josh King.
STREET STOCK RICHARD TETREAULT MEMORIAL 73 LAP: Jimmy Renfrew, Dave Greenslit, Joe Tetreault, Jaret Curtis, Ricky Bly, Tommy O'Sullivan, Robert Hagar, Chase Curtis, Brian Robie, Trevor Rocke.
PURE STOCK: Kodi Sabins, Dylan Adams, Kyle Templeton, Amy Jaycox, Sean Lantas, Robert Shaw, Bruce Adams, Zach Richardson, Doug Nelson, Nick Little.
SIX SHOOTER: Paul Colburn, Todd Smith, Dustin Thibodeau, Chris Colburn, Ray Luce, Ronnie Carman, Dakota Lanou, David Piper, Ryan Carman, John Vorhees.
RED NECK ENDURO 50: Jimmy Zullo, Kyle Buck, Leon Keniston, Chad McAlpine, Shane Lebraney, Desmond "Rattlesnake" Skillings, Drake Nelson, Cody Hodge, Josh Thibodeau Jr., Bre Nelson.