BELL BIG WINNER, FELLOWS STREAK ENDS, GREENSLIT CLINCHES SEPTEMBER 11 AT CLAREMONT MOTORSPORTS PARK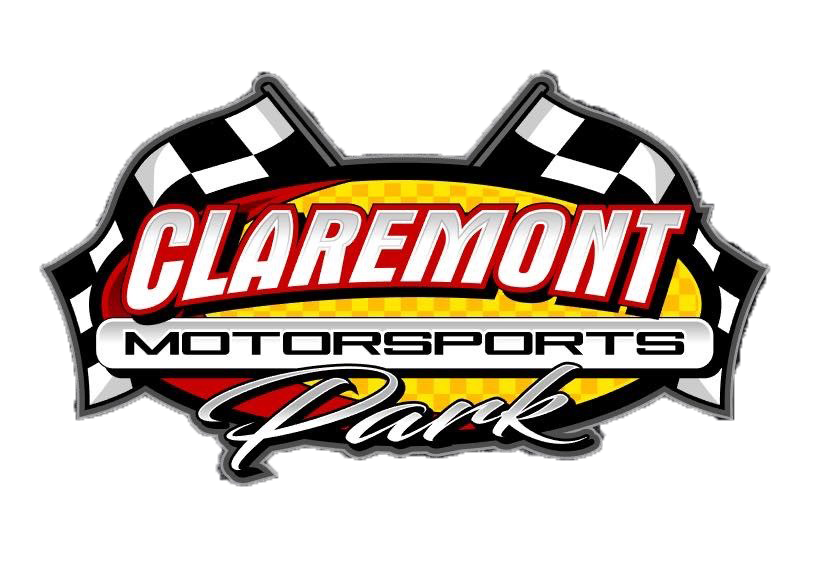 By Gary Dutton
CLAREMONT, N.H. – Ryan Bell topped Friday, September 11, night's 50-lap main event at Claremont Motorsports Park, as Aaron Fellows' 26-race winning streak steamed to an end and Dave Greenslit locked up his second track crown in a row.
While Fellows quest for back-to-back perfect seasons stopped Friday, the speedway's winningest driver wasn't beaten on the track, falling rather to a crash-caused overheating problem while leading midway through the LMS feature.
Other winners Friday included Hayden Grenier, scoring his first victory of the summer in the Mini Stocks, Pure Stock superstar Kodi Sabins, and top Six Shooter points man Dustin Thibodeau.
With two first-of-season winners on the track's14th night of the season, things tightened, if only slightly, in their respective points races entering the final regular season event. Of the third-mile oval's six divisions, only the Street Stock championship has been decided.
It took a bit for the Late Model Sportsman Patriot's Day 50 presented by Joe's Family Car Care to get underway. After two aborted tries at the original start, the third attempt was a mess, with Joe Bates and a half-dozen others scattered along the frontchute and still no completed laps in the books.
On attempt number four, Ben Poland took charge, then holding the point until Fellow's took charge on lap 24. Fellows' lead would be brief, though, as he quickly headed pitside, his ride badly overheating due to air dam damage sustained in the lap-zero pileup.
The next rapid-fire caution was for Poland, with Bell then inheriting the lead and never looking back en route to his first win of the summer, Fellows' first loss. The Charlestown pilot's victory Friday left him 32 points behind Fellows entering the September 25 season finale.
Ricky Bly, a former track LMS champion, finished Friday's 50-lapper in Bell's shadow, the second top-three of the night for the Sunapee star.
Raven Streeter led the first seven laps of the Street Stock feature, then getting rudely deposited in turn four. Cody Schoolcraft then moved to the top spot but Dave Greenslit, on a mission, took charge a lap later and never looked back. Joe Tetreault got up for second but had nothing for the two-time champ, and Ricky Bly came home strong in third.
Hayden Grenier led all the way in the Mini Stock 25-lapper, social distancing far ahead of the field. Nick Skillings was second, and his brother Desmond third. Desmond Skillings takes a ten-point lead over Grenier into the championship night event.
Kodi Sabins' last-lap pass of Rocketman teammate Josh Rondeau led him to his ninth victory lap of the summer. With Rondeau rock solid in second and Kyle Templeton, aboard Sabins' backup car third, it was a Rocketman sweep in the Pure Stock trophy row.
Dylan Adams, who entered the night's action tied with Sabins atop the leader board, took a huge points hit when a broken brake line dropped him to last in the 20-car field.
Six Shooter star Dustin Thibodeau took the lead from Todd Maguira on lap 11 and then held Paul Colburn at bay to score his fourth victory of the summer. Maguira's hard work brought him home in third. Thibodeau enters championship night competition 16 points ahead of Colburn.
Claremont Motorsports Park will be silent next Friday, September 18, but will return to action with its final Friday night event of the season when it holds its 2020 Championship Night on September 25. For more information, please visit www.claremontmotorsportspark.com.
CLAREMONT MOTORSPORTS PARK SEPTEMBER 11 TOP TENS:
LATE MODEL SPORTSMAN: (Unofficial at press time) Ryan Bell, Ricky Bly, Ben Poland, Cole Littlewood, Hayden Scott, Bucky Demers, Leo Martin, Kenny Fowler, Tyler Lescord, Allen Fellows.
STREET STOCK: Dave Greenslit, Joe Tetreault, Ricky Bly, Trevor Rocke, Cody Schoolcraft, Travis Cass, Briana Akusis, Kenny Thompson, Kyle Buck, Raven Streeter.
MINI STOCK: Hayden Grenier, Nick Skillings, Desmond Skillings, Erin Aiken, Emerson Cayer, Ray King, Cale Skillings, Rye Greineder, Tim Paquette, Aaron Thompson.
PURE STOCK: Kodi Sabins, Josh Riendeau, Kyle Templeton, Jim Carley, Bruce Adams, Zach Richardson, Sean Lantas, Doug Nelson, Robert Shaw, Nolan McClay.
SIX SHOOTER: Dustin Thibodeau, Paul Colburn, Todd Maguira, Scott Wade, Todd Smith, Jeremy Blood, Chris Colburn, Ryan Carman, Ray Luce, Dakota Lanou.