ROBIE CLINCHES MODIFIED TITLE, FOUR CROWNS STILL UP FOR GRABS
By Gary Dutton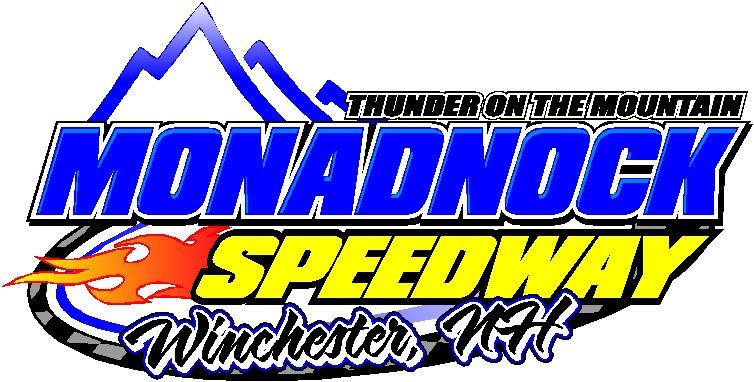 WINCHESTER, N.H. – Trevor Bleau (Troy, NH) won the race Saturday night at Monadnock Speedway that had eluded him all season. But, while Bleau won the battle, Brian Robie won the war.
With Robie's strong third-place outing in Saturday's NHSTRA Modified main event, the Sunapee star clinched the 2020 track title. The speedway's other four divisional crowns, however, will all wait to be decided on the final day of the season.
Bleau, the runner-up a week earlier, was one of three first-of-the-season feature winners Saturday. On the fourteenth event of the summer, Emerson Cayer (Contoocook, NH) and C.J. Johnson (Keene, NH) also earned their first victory laps of the year.
While Cayer made easy work of scoring Saturday's 50-lap NHSTRA Battle for The Belt Mini Stock feature, Gordon Farnum – a six-time 2020 feature winner – cruised quietly to a fifth-place finish and, with it, the championship of the multi-track Belt series.
Cameron Houle and Bleau raced under a blanket for the first ten laps of the Modified go-round, with Bleau then using the low groove to take command and never look back. Ben Byrne, needing desperately to make up big ground on Robie, got up for second on lap 25 but had nothing more for Bleau.
Robie, charging from row five, swiped third from Houle on the final corner of the 40-lapper; more than enough to clinch the 2020 Modified crown. He is currently fourth nationally in NASCAR Division 1 points.
Eleven-time LMS winner Aaron Fellows left Saturday's feature on the hook before a lap had been completed, the victim of someone else's blunder. That gave Robert Hagar (Windsor, VT) a chance to close the championship points battle entering the season finale, and Hagar took full advantage of the opening.
Hagar stormed past Justin Littlewood on lap two and roared off to his second win of the summer. Teen star Camdyn Curtis equaled his season's best in the runner-up slot, and Littlewood came home third.
In the Mini Stock 50-lapper, Cayer took the lead from Nathan Wenzel on lap 12 and quickly social-distanced himself from the pack to score his first Monadnock win of the summer. Louie Maher, the 2019 track titlist, was second, but had nothing for Cayer. Wenzel, strong in third, went home 20 points behind Farnum.
Jeff Asselin, seventh on the night, stayed out of trouble to leapfrog Jake Puchalski for top 2020 Mini Stock rookie honors, taking a two-point advantage in that competition into next Saturday's season finale. Gordon Farnum (Fitzwilliam, NH) won the 2020 Mini Stock Battle for the Belt Championship.
The hard-charging Curtis twins, Jaret and Chase, came into Saturday's Street Stock feature tied atop the points parade. Number three man Chris Buffone (Belchertown, Ma) needed a statement run to keep his championship hopes alive, and he accomplished exactly that.
Rocketing into the lead on lap two, Buffone sailed to his third win of the summer, getting the job done with his uncle, Tommy O'Sullivan, glued to his bumper. Last season's top gun, Dave Greenslit, was strong in third and, at the end of the night, Chase Curtis went home two points ahead of brother Jaret, with Buffone still in the hunt, 28 back.
Firing from row three, C.J. Johnson took control of the Pure Stock feature on lap three and then checked out on the field to score his first win of the summer. Chris Davis, needing to make big inroads on points leader Mike Douglas, took second on lap five but, with Douglas quickly pulling up to his bumper, could make only a minimal gain.
Douglas enters next Saturday's Championship Night event 36 points ahead of Davis, who, still mathematically alive in the title hunt, is the only 2019 champion capable of repeating that success.
Monadnock Speedway will conclude its pandemic-abbreviated 2020 racing season when it hosts its annual Championship Night races – with four divisional crowns still undecided, and many extras scheduled – next Saturday, September 26. Post time for that event is 2 p.m.
MONADNOCK SPEEDWAY SEPTEMBER 19 RESULTS:
Pure Stocks – CJ Johnson, Chris Davis, Mike Douglas, Dylan Adams, Jimmy Zellman, Cory Lofland, JD Stockwell, Nick Houle, Jake Bosse, Jason Leray, Tucker Houle, Ryan Lawliss, Matt Lambert, Trevor Carey, Brandon Lavoie
Late Model Sportsman – Robert Hagar, Camdyn Curtis, Justin Littelwood, John Meany, James Beck, Nancy Muni-Ruot, Chris Balls, Cole Littlewood, Dan Comeau, Ronald Laperche, Aaron Fellows, Tyler Lescord (DNS)
Mini Stocks – Emerson Cayer, Louie Maher, Nathan Wenzel, Kevin Cormier, Gordon Farnum, Pat Houle, Jeff Asselin, Tim Leblanc, Bill Chaffee, Jake Puchalski, Kevin McKnight, Ray King, Dan Sweeney, Kevin Clayton, Matt Sonnhalter, David Thibodeau (DNS)
Mini Stock Battle for the Belt Champion – Gordon Farnum!
Street Stocks – Chris Buffone, Tommy O'Sullivan, Dave Greenslit, Mike Radzuik, Chase Curtis, Jaret Curtis, Hillary Renaud, Ed Brehio III, Robbie Streeter, Tim Wenzel, Bryan Granger, Paul Barnard (DNS)NHSTRA Modifieds – Trevor Bleau, Ben Byrne, Brian Robie, Cameron Houle, Brian Chapin, Russ Hersey, Todd Patnode, Matt Kimball, Kim Rivet, Scott MacMichael, Solomon Brow, Andy Major, Eric Leclair, Kevin Pittsinger, Jason Houle, Brad Zahensky, Cory Plummer