FELLOWS, SKILLINGS CHAMPIONS WITH FRIDAY WINS AT CLAREMONT
Bly scores a first and second at the September 25 Champ Night event.
By Gary Dutton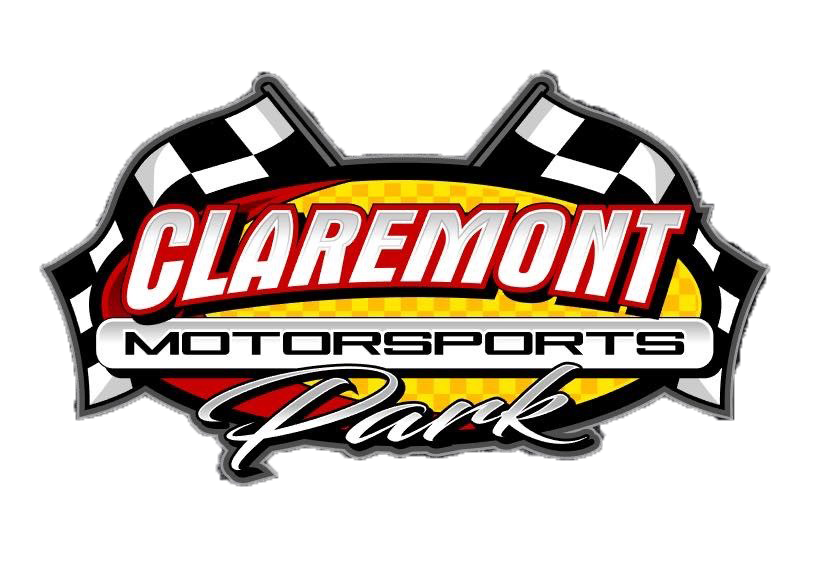 CLAREMONT, N.H.- Both Aaron Fellows and Desmond Skillings wrapped up their 2020 Claremont Motorsports Park championship seasons with feature wins on September 25.
And while neither Kodi Sabins or Dustin Thibodeau earned a Championship Night victory lap, each left the third-mile oval Friday as the champion of his division. Dave Greenslit, on the other hand, came into Friday's Street Stock feature already a back-to-back champion, having clinched the title on September 11.
Sunapee speedster Ricky Bly, himself a former track champion at the Thrasher Road speedplant, had a night to remember too, topping the Street Stock thriller and then quickly ducking pitside to strap into his LMS entry, in which he finished second on the night.
Bly was one of two first-of-season feature winners Friday. On the 15th event of the pandemic-abbreviated 2020 season, Josh Rondeau also earned his first victory lap this year.
Aaron Fellows, with nine wins and a runner-up finish in ten Late Model Sportsman runs this summer still could have lost the championship Friday. A slim chance, perhaps, but his 13th track championship was not a done deal.
Confusing? Consider Friday's Late Model Sportsman starting grid: three number eights, a pair of twenty-nines, and two drivers both answering to Craig Smith. But there was only one Aaron Fellows.
Coming from row four, Fellows pulled alongside race leader Joe Brown on lap 14, with Brown then coming down-track and spinning, moving Ben Poland up to the deuce and bringing Ricky Bly along with him.
After a friendly nudge, Bly was up for second on lap 27, but had nothing for Fellows, whose tenth win of the season ran his two-season, two-championship stat line to 27-1. Poland completed his strong 2020 campaign in third.
Dave Greenslit, his second championship in a row all wrapped up, had nothing to prove Friday. Ricky Bly, a late-season entry into the Street Stocks, could imagine nothing better than winning the Championship Night main event. Together, they staged the best battle of the night.
Bly took the lead from Robbie Streeter on a lap ten restart, with Greenslit moving to his bumper two circuits later. Never more than inches apart, they raced tooth-and-nail over the final 18 laps, with Bly prevailing. Greenslit smoke-showed his championship year in second, and Kyle Buck was strong in third.
Antrim's Desmond Skillings took the lead from his son Cale on lap 13 of the Mini Stock feature and never looked back, en route to his fourth win of the season and, with it, the 2020 championship.
Hometown hot shoe Hayden Grenier, victorious September 11, entered Friday's Championship Night go-round only eight points behind Skillings but finished deep in the field after being bounced about twice. Nick Skillings, Desmond's younger brother, claimed runner-up honors, with Baltimore, VT teen Camdyn Curtis strong in third.
It was a huge night for the Rocketman team in the Pure Stock feature. Josh Rondeau won his first event of the summer, while Kodi Sabins locked up the championship farther back in the top ten, and Joey Jarvis, aboard a Rondeau ride, came home second.
Dylan Adams, competing in his first full season, was tied for the title lead two weeks ago, only to fall to mechanical failure. Friday, he was strong in third but unable to overtake Sabins.
Race leader Chris Colburn floated high in turn two with one lap to go in the Six Shooter feature, then watching three cars quickly sail past him. Paul Colburn inherited the top spot and, with it, his fifth win of the summer. Colburn, though, could gain only two points on race runner-up Dustin Thibodeau, who won his first career championship.
Friday's Championship Night event concluded the regular weekly racing series 2020 season at Claremont Motorsports Park. The storied oval will, however, host one more event this season, the two-day Fall Challenge on October 17 and 18. For more information, please visit www.claremontsmotorsportspark.com.
CLAREMONT MOTORSPORTS PARK SEPTEMBER 25 TOP TENS:
LATE MODEL SPORTSMAN: Aaron Fellows, Ricky Bly, Ben Poland, Chris Riendeau, Allen Fellows, Bucky Demers, Joe Brown, Craig Smith, Tyler Lescord, Cole Littlewood.
STREET STOCK: Ricky Bly, Dave Greenslit, Kyle Buck, Trevor Rocke, Jimmy Zullo, Chris Lindquist, Ronnie Carman, Erik Smith, Robbie Streeter, Robert Hagar.
MINI STOCK: Desmond Skillings, Nick Skillings, Camdyn Curtis, Dave Pratt III, Aaron Thompson, Dave Thibodeau, Ray King, Richard Stockwell, Hayden Grenier, Erin Aiken.
PURE STOCK (unofficial): Josh Rondeau, Joey Jarvis, Dylan Adams, Robert Shaw, Nolan McClay, Bruce Adams, Jim Carley, Kodi Sabins, Zach Richardson, Andrew Brousseau.
SIX SHOOTER: Paul Colburn, Dustin Thibodeau, Ryan Carman, Chris Colburn, Jeremy Blood, Dakota Lanou, Ray Luce, Todd Maguira, Chooch Snide, Scott Wade.