Cabral, Stergios Take NEMA/Rifchin Memorial Prize at Claremont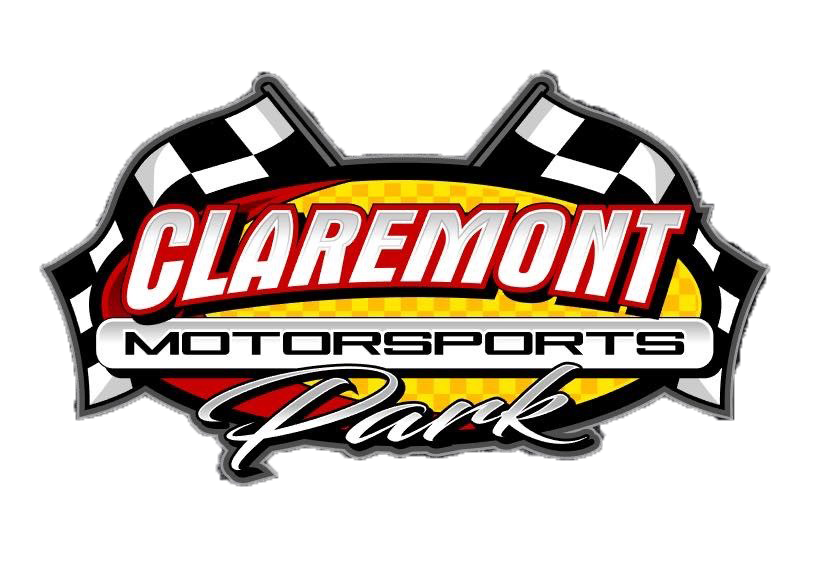 NEMA returned to the Claremont Motorsports Park for the first time in five years this past Saturday. Randy Cabral pulled off a "hail mary" pass with seven laps remaining in the NEMA feature, passing Todd Bertrand and leader Mike Horn to take down his third win of the season. In the Lites feature, PJ Stergios passed leader Jim Santa Maria with five laps remaining to take down the victory.
The race celebrated Marvin Rifchin, who was a long time supporter of NEMA. Marvin's contributions to the industry have been nationally recognized. In 1999, he was inducted into the NEAR Hall of Fame. In 2003, he was inducted into the SEMA Hall of Fame. Throughout the 60′s, 70′s, 80′s, and into the 90′s, Marvin's tires helped deliver countless NEMA victories and championships with guys like Russ Stoehr, Bill Eldridge, Al Pillion, Dave Humphrey, Lee Smith, Joey Coy, and Drew Fornoro just to name a few.
In the NEMA feature, pole sitter Mike Horn jumped out into the lead from the start. Horn set a torrid pace at the front, while further back veteran Doug Cleveland and Todd Bertrand followed. Bertrand would make a pass on Cleveland for second on lap eight, and begin to set his sights on Horn. Cleveland, having an excellent season, held off seven time champion Randy Cabral, until Cabral made a pass on lap ten and moved into the third spot. Cabral would begin to close the gap on Bertrand and Horn as the laps wound down. With seven laps to go, Bertrand looked high on Horn, and Cabral saw the opening, passing both cars, into the grass and over the rumble strips. Contact with Horn got both cars sideways, but both emerged unscathed. Cabral would go on to take down the victory over Horn, Jake Trainor, Sammy Swindell, Doug Cleveland, Paul Scally, Matt Obrien, Joe Bailey and Richie Coy.
"I felt bad that Mike and I had some contact," said Cabral. "I got a huge run off of four, and saw the hole and went for it," he said. "It feels great to win for Marvin and NEMA's return to Claremont."
"Good hard racing," said Horn. "This is a short track and there's going to be some contact, I had a lot of fun racing with Randy," he said.
In the Lites feature, it was again Jim Santa Maria at the front. Santa Maria has led the majority of the laps in the last three NEMA lites events, but came up a little short this past Saturday. He jumped out into the lead from the front of the pack, and looked to be distancing himself from the field in the early stages. Behind him, Richie Coy was making a run as was Joe Bailey in the Scrivani 21. As the laps wound down, PJ Stergios had worked his way into third. He passed Coy for second, and then began running down leader Santa Maria. Stergios would look to the bottom and then to the top, eventually passing Santa Maria into turn two with five laps left in the books. Bailey would pass Coy for third, and that's the way they would end up. Stergios took down the victory, followed by Santa Maria, Bailey, Coy, Avery Stoehr, Chase Locke, Kyle Valeri, Drew Eldridge, Matt Seavy, and Tiana Kibbe.
NEMA concludes its season at the Waterford Speedbowl this coming weekened, where championships will be decided. Todd Bertrand holds a slim margin over teammate Randy Cabral entering the event.
NEMA MIDGETS – CLAREMONT – 10/17
Pos.
#
Driver
Hometown
Owner
1
74
Randy Cabral
Kingston, MA
Bertrand Motorsports
2
48
Todd Bertrand
Danielson, CT
Bertrand Motorsports
3
A1
Mike Horn
Ashland, MA
Jeff Horn
4
8
Jake Trainor
Medway, MA
Mike Trainor
5
47
Sammy Swindell
Germantown, TN
Bertrand Motorsports
6
87
Doug Cleveland
Sudbury, MA
Doug Cleveland
7
30
Paul Scally
Raynham, MA
Paul Scally
8
16
Matt O'Brien
Wilmington, MA
Matt O'Brien
9
21
Joe Bailey
Monroe, NJ
Mike Scrivani
10
19
Richie Coy
Haskell, NJ
Richie Coy
11
97
Jim Santa Maria
Burlington, Ct
Jim Santa Maria
12
7
Alan Chambers
Atkinson, NH
Mike Chambers
13
39
Avery Stoehr
Assonet, MA
Bertrand Motorsports
14
17
Kyle Valeri
Monument Beach, MA
Peter Valeri
DNS
17
Ben Seitz
Bourne, MA
Bertrand Motorsports
Heat 1: 48, 87, A1, 8,7,47
Heat 2: 74, 39, 30, 16, 17
NEMA LITES – CLAREMONT – 10/17
Pos.#Driver HometownOwner111PJ StergiosCandia, NHBill Stergios297Jim Santa MariaBurlington, CtJim Santa Maria321Joe BaileyMonroe, NJMike Scrivani419Richie CoyHaskell, NJRichie Coy535Avery StoehrAssonet, MAGlen Cabral688Chase LockeChester, NHJeff Locke717Kyle ValeriMonument Beach, MA Peter Valeri855Drew EldridgeNo. Chelmsford, MADrew Eldridge916 Matt SeavyPittsfied.NHChristopher Butterweck 1094Tiana KibbeFairfield, CTCurt Kibbe1100Bradley Osgood- – –Bradley OsgoodHeat 1: 21, 17, 35, 16, 94, 55Heat 2: 11, 19, 97, 88, 00