MATT KIMBALL LOOKS TO TAKE THE NEXT STEP WITH TRI TRACK
NEW HAMPSHIRE STANDOUT HOPES TO BE CONSISTENT IN 2021
BY SOUZA MEDIA/KYLE SOUZA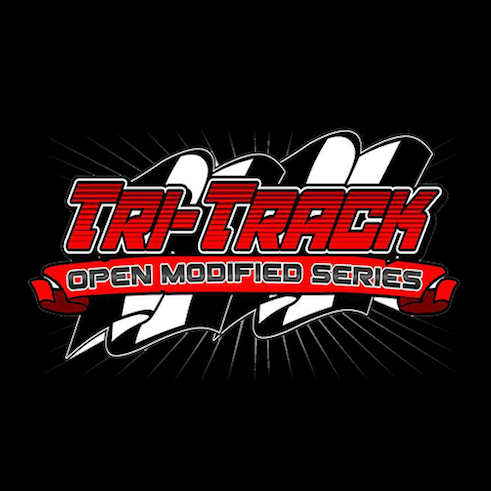 SEEKONK, Mass. — When the Tri Track Open Modified Series season takes the green flag on May 1 at Monadnock Speedway, the field will be stacked full of talent. One of the talented stars is rising New Hampshire racer Matthew Kimball, who is a former Mini Stock champion and currently a competitor in the Sportsman Modified division at multiple tracks in the Granite State.
Kimball, who does have limited starts with Tri Track, is hoping to be able to run the entire six-race slate in 2021. His most important goal will be to be consistent, learn more about the Tour-Type Modifieds, and come home with solid top-10 finishes. He also plans to compete full-time at Monadnock in the Apex Racing No. 11 in the track's Sportsman Modifieds and hopes to chase the NASCAR Division I National Championship, if the first few weeks of the season go well.
"It's always good to try and get your name out there and this is a great opportunity to do that," Kimball said. "We want to win races, but we are going to go race-by-race, and see what the schedules look like, so we don't have conflictions. We're going to take this year step-by-step. We would like to finish top-10 in the Tri Track points."
Kimball, who won the Mini Stock title at Monadnock in 2018, started his career in go-karts, and moved to the Mini Stocks at the age of 13. From there, he sat behind the wheel of a modified at full speed for the first time at age 15, and the experience was different from anything he had dealt with before — but he found success quickly.
"My dad had a few championships before I took over and it didn't take me too long to adapt to it," Kimball said. "I won my first race just four weeks into the season. I practiced a lot before getting into a race — ran it towards the end of the year, and during practices, we went out as much as possible. Once you get comfortable in the car, it's like driving any other race car."
Kimball competes regularly at Monadnock, Hudson Speedway, Claremont Speedway and occasionally Lee USA Speedway, and plans to focus on Monadnock full-time this season, along with Tri Track. Driving the No. 50 machine, Kimball has learned the ropes of the Modified over the last few years, but knows he needs to continue to soak up the environment to be successful at the level of Tri Track competition. He finished sixth and seventh in the two Tri Track races on Monadnock's high-banks last year.
"It's a pretty big difference racing-wise from a Mini Stock to a Modified, but it just takes a few laps to get used to the throttle and the power," Kimball said. "The biggest difference is the tone of the race. It's a lot different trying to save your tires, versus a crate car, where you go hard the whole time. I still have to figure it out. I have to figure out adjustments to make it last more than 80 laps, so we are there at the end. A lot of it is experience — you don't really see many guys jump in a tour car and just be there at the end."
He's excited to continue to race with the talented field Tri Track offers, and is looking forward to visiting Seekonk Speedway for the first time in his career. Tri Track's 2021 schedule includes two stops at Monadnock, his home-track, two at Seekonk and two at Star Speedway, where Kimball has limited laps.
"It's a lot different racing against the big names, but they were in the same shoes we were at one point in their career," Kimball said. "I've never even been to Seekonk, so that will be tough. But I feel confident in Monadnock and I've won at Star in the Mini Stock. The difference at Star with a car with a lot more power will require a different line and everything. It should be a lot of figuring out different setups this year."
With support from his family and friends, and his sponsors, Kimball wouldn't be able to drive on the track. His sponsors include APEX Racing, KRJ Jewelry, Edmunds Ace Hardware, Peterboro Tools, Tyler's Small Engines, Trends of Fashion, Birch Wood Inn, Beangroup and more. He's lucky to have a stout list of supports behind him to help him compete at a high-level.
"I'm just going to be playing it by ear and get the cars ready and go for Monadnock, I'll be running three races in that same weekend," Kimball said. "Between the two Sportsman Modified races and the Tri Track race, it will be a busy weekend. I'm also going to be able to race my dad, who will run our family car in a few races this year. I've beaten him three times, and he's beaten me once, so hopefully I can keep the good streak going. I'm just hoping to be there at the end of each race this year."
Kimball is just one of more than 15 drivers who have already registered to compete in the entire Tri Track slate for the 2021 season. Registration is open and teams can register at TriTrackModifieds.com/team-info. Teams have the option to either sign-up for the whole season or just one single race.
The Tri Track Open Modified Series will visit three historic New England tracks, twice each, to make up the six-race schedule for 2021. The series will stop at Monadnock Speedway in Winchester, New Hampshire on May 1 and August 14, while visiting Star Speedway in Epping, New Hampshire on May 22 and July 24. The anticipated return to Seekonk Speedway, scheduled for June 30 and October 23, will mark two staple events — the $10,000 to win Open Wheel Wednesday in June and the Haunted Hundred to wrap the season.
For more information on the Tri Track Open Modified Series, visit TriTrackModifieds.com and follow the series on social media.