Northeast Classic Schedule and Pricing Announced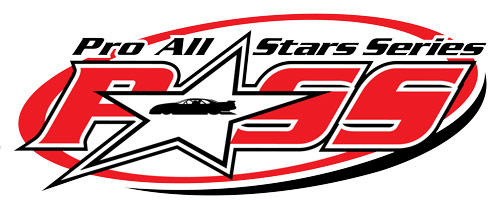 Waterbury, VT and Naples, ME — The American-Canadian Tour (ACT) and Pro All Stars Series (PASS) have announced the schedule of events and pricing for the inaugural Northeast Classic at Loudon's New Hampshire Motor Speedway on Saturday, April 17. The long-awaited event on the "Magic Mile" has a six-division card featuring the biggest auto racing stars in the region.
The weekend begins with an optional practice day on Friday, April 16. The pits will open at 8:00am with practice from 11:00am to 5:00pm. All six divisions who are competing Saturday are welcome to attend the Friday session.
On Saturday, the pits will open at 7:00am with practice at 9:00am. The front gates will also open at 9:00am. Each division gets one extended round of practice. Qualifying begins at 11:00am with features slated to begin at 1:30pm.
Saturday general admission is $30 for adults and $10 for kids ages 12 and under. The track is allowed up to 50% grandstand capacity per New Hampshire state guidelines. Pit admission is $75 for a two-day pass and $50 for Friday-only.
Camping spots are still available for the weekend. Lot 5 spots cost $75 while infield spots are $150. More information is available at www.acttour.com/northeast-late-model-classic.

Entry lists are rapidly filling up for the first-ever Northeast Classic. The ACT Late Model Tour and PASS Super Late Models already have more than 70 combined entries for their events. Several drivers, including Turner, ME's Ben Rowe, Center Conway, NH's D.J. Shaw, East Bridgewater, MA's Ryan Kuhn, and Rehoboth, MA's Jake Johnson, are planning ACT and PASS double-duty.
The ACT field will feature stars such as reigning Tour champion Jimmy Hebert, former NHMS Invitational winner Woody Pitkat, defending ACT Rookie of the Year Derek Gluchacki, and low-budget grinder Dylan Payea. It is the opener of the 30th ACT Late Model Tour championship chase with nearly $50,000 in end-of-season awards. PASS standouts on the entry list include defending Oxford 250 winner Johnny Clark, multi-time champion Travis Benjamin, and recent ARCA Menard Series East graduate Derek Griffith.
The card also features a Tour-type Modified Open, the North East Mini Stock Tour, a $1,000-to-win Street Stock Open, and the EXIT Realty Pro Truck Series. The Modified entry list is highlighted by recent Thompson Speedway World Series winner Craig Lutz, rising young gun Matt Swanson, and veteran Eric Goodale. The ACT, PASS, and Tour-type Modified features are all 50 laps and pay $5,000-to-win.
The northern New England racing season begins on Saturday, April 17 at New Hampshire Motor Speedway with the inaugural Northeast Classic. The ACT Late Model Tour and PASS Super Late Models headline a six-division card. Qualifying begins at 11:00pm with features starting at 1:30pm. Admission is $30 for adults and $10 for kids ages 12 and under. An optional Test N' Tune practice day is scheduled for Friday, April 16.
For more information about ACT, contact the ACT offices at (802) 244-6963, [email protected], or visit www.acttour.com. You can also get updates on Facebook and Twitter at @ACTTour.
For technical information concerning all PASS divisions, and for media or marketing questions, please contact [email protected] or visit www.proallstarsseries.com. Don't forget to "Like" the Pro All Stars Series on Facebook or follow on Twitter @PASSSLM14 to keep up with breaking news as it happens.