Gary Dwinal gearing up for sophomore campaign on PASS Mod tour
Famed Geritol Gang returns to growing series in 2021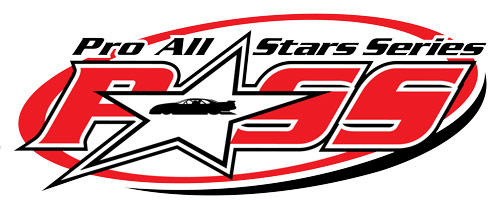 LISBON, Maine (March 26, 2021) — Veteran short track racer Gary Dwinal is gearing up for his second season of Pro All Stars Series (PASS) Modified competition in 2021, and will be striving to repeat the strong debut he made last year in the popular open-wheel touring division.
Dwinal, 60, put in an amazing effort in 2020 after having been out from behind the wheel for years. The easy-going driver earned one win (Oxford 250 weekend), six top-five and nine top-10 finishes. It was a impressive season for the elder statesman of PASS Mods, and he isn't slowing down.
"It's going to be tough to repeat the kind of season we had in 2020, but that's our goal," Dwinal said. "My driving style isn't going to be any different. I surprised myself a little bit as to how patient I was behind the wheel last year. There's no question my patience is why we earned so many top-five's.
"If there is any one factor that keeps us from having as good of a year this season, it will be all of the new cars coming into the series. There may be as many as 25-30 cars at several races. I'm very excited about our new qualifying procedures, where we'll start the feature based on our Heat finishes."
In recent years, qualifying heats often saw drivers taking it easy since they had little value. In 2021, they'll all be up on the wheel during qualifying to ensure a solid starting position in the feature.
"I really think the race fans will be the big winners with this new system," Dwinal added. "Now nobody can coast during qualifying. I think the heats will be as exciting if not more than the feature, since it's all on the line for your starting position. It'll be more exciting for all of us, racers included."
Over the long off-season, Dwinal had some extensive work done to his No. 55 machine built by the talented staff at Crazy Horse Racing. Those changes, he says, should translate to more speed.
"It will be interesting to see what we get for results out on the track now," Dwinal explained. "The car is completely different from an aerodynamic perspective. We struggled as many teams did with a little bit of a tight race car last year.
"I'm hoping the changes we made to the nose of the car will put more downforce on the front tires. We also changed the roofline on the rear in an attempt to get a better balance on the car. We'll also be running some different suspension components, again to achieve a better balance on the race car."
Participation in the PASS Modified series is on the rise. New faces with talent and good cars underneath them are coming in for 2021. The level of competition will be at an all-time high.
"I really feel like this could easily be the biggest, most competitive season in series history," Dwinal said. "With all the new guys coming in, the car counts are going to be huge. The toughest factor for me will be having all those drivers coming in that I haven't raced against before. It'll be interesting."
Teams around northern New England are busy in their respective shops getting cars set for the new season. While Super Late Models continue to be the top draw, PASS Mods are a hot commodity.
"I have confidence going in to this second season for a couple of reasons," Dwinal concluded. "I feel we learned a lot about this car last year, and I feel good about the changes we've made to it for 2021. The crew worked hard for me last year, and they're excited to do it all again this season."
The 2021 season opener for the PASS Mod tour is set for Saturday, April 24 at Oxford Plains Speedway. To follow the team throughout 2021, visit www.facebook.com/GaryDwinalRacing.