ANGELO BELSITO EARNS GRANITE STATE PRO STOCK SERIES WIN AT MONADNOCK
By Souza Media/Kyle Souza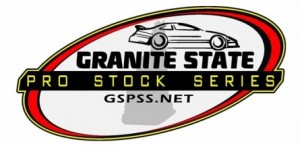 WINCHESTER, N.H. — Round two of the Granite State Pro Stock Series season brought competitors to the high-banks of Monadnock Speedway, and it was multiple-time series winner Angelo Belsito clicking off another checkered flag.
Belsito and the rest of the field competed in three, 20-lap segment races in place of a 100-lap feature — and the final finishing order for the race was determined based on a points system. The winner of each segment earned one point, while second-place earned two points, third earned three, and so on, throughout the field. The driver with the lowest number of points at the end of the three — Belsito — was declared the overall winner of the day. Devin O'Connell was second and Gabe Brown third.
Belsito won the first two segments and was the runner-up in the final round. O'Connell finished fourth in the first race, then second and first.
The field for the first of three segments was lined up based on time trials, with O'Connell, who posted a fast lap of 13.360 seconds, and Mike Mitchell on the front row. O'Connell and Adam Gray got together at lap five, with both heading to the tail. The caution handed the lead to Belsito, who would lead the rest of the 20-lap distance, besting Brown — after Brown closed the gap in the final laps. Mitchell, O'Connell and Gray rounded out the top-five.
For the second feature, a six-car invert put rising star Tyler Tomassi on the pole, with Alexander Pearl to the outside. Tomassi led the first two laps, before Gray took control, bringing Mitchell with him to second, Belsito to third and Brown to fourth. Gray led the field until lap 17, on a restart, after Mitchell spun in turn two. At the green, Belsito worked outside of Gray and rolled to the victory in the second round, while O'Connell made a three-wide move for second. Brown was third, with Gray and Pearl finishing the top-five.
In the final round, another invert put Mitchell and Tomassi on the front row. Mitchell led the field across for the first 16 laps, before O'Connell took control as the two pulled away from the rest of the pack. At the finish, O'Connell bested Mitchell, Belsito, Brown and Adam Gray.
The final finishing order for each of the three segments, and the overall order for the day, is at the bottom of this story.
The Granite State Pro Stock Series returns to the track at Star Speedway in Epping, New Hampshire on Saturday, May 8. For more information on the Granite State Pro Stock Series, visit gspss.net.
THE OVERALL FINISH: Angelo Belsito, Devin O'Connell, Gabe Brown, Mike Mitchell, Adam Gray, Alexander Pearl, Tyler Tomassi, Casey Call, Josh King
SEGMENT 1 FINISH: Angelo Belsito, Gabe Brown, Mike Mitchell, Devin O'Connell, Adam Gray, Alexander Pearl, Tyler Tomassi, Casey Call, Josh King
SEGMENT 2 FINISH: Angelo Belsito, Devin O'Connell, Gabe Brown, Adam Gray, Alexander Pearl, Tyler Tomassi, Mike Mitchell
SEGMENT 3 FINISH: Devin O'Connell, Mike Mitchell, Angelo Belsito, Gabe Brown, Adam Gray, Alexander Pearl, Tyler Tomassi