Triple Crown Entries Pouring in for White Mountain & Thunder Road
Triple Crown Event Highlights White Mountain Season Opener on May 8

N. Woodstock, NH & Barre, VT — The Flying Tigers are about to take center stage for the first of half a dozen times in what's shaping up as a tremendous 2021 for the class. Entries have been pouring in for both the Myers Container Service Triple Crown Series at Barre, VT's Thunder Road and the J.P. Sicard Triple Crown Series at North Woodstock, NH's White Mountain Motorsports Park as the racers of "North America's Best Support Division" get ready for their time in the sun.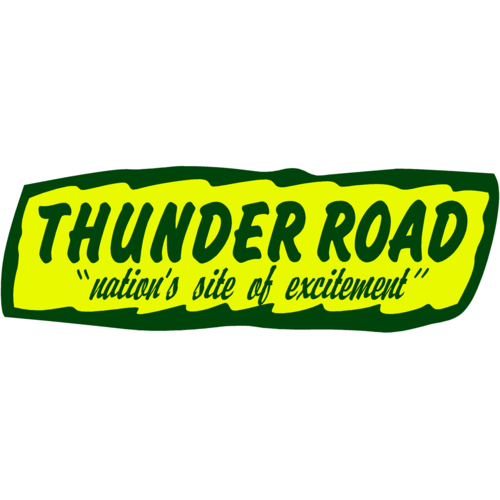 The White Mountain Motorsports Park season opener this Saturday, May 8 is also the first round in the J.P. Sicard Triple Crown. On Sunday, May 30, the Myers Triple Crown gets underway as part of the 58th Mekkelsen RV Memorial Day Classic. Racers such as Jason Woodard, Jaden Perry, Joel Hodgdon, Colin Cornell, Russell Clark, and Brandon Gray will do battle in long-distance races that are never short on thrills.
"It's just so competitive," East Burke, VT's Colin Cornell, a Triple Crown winner at both Thunder Road and White Mountain, said. "The plus-minus qualifying is a lot of fun for me, because it gives me that much more motivation to qualify well and pass more cars. Other than that, I love having more laps, and it's very competitive as result — you get the best of the best."
"I like that it's at both tracks," Cornell added. "White Mountain was my home track where I started out racing in the Kids Trucks. Then I brought (the team) over to Thunder Road, but I can still go back to White Mountain for these Triple Crown shows."
The Flying Tiger Triple Crown concept began in 2017 when Cris Michaud and Pat Malone first assumed ownership of Thunder Road. Its success led the duo to add a similar series at White Mountain Motorsports Park when they took over the track in 2019.
If the entry lists are any indication, then this year will be yet another successful one for the Triple Crown. At least eight drivers plan to run both three-race series. Teenage standouts Bryan Wall Jr., Cooper French, and Tanner Woodard join Jason Woodard, Perry, Cornell, Gray, and Clark in doing the double.
Perry was last year's Triple Crown champion at White Mountain while Jason Woodard swept the 2019 crowns. Cornell came up one spot short of a Triple Crown title in 2020 and is hungry to seal the deal. Conversely, rookies like Gray, French, and Tanner Woodard have an opportunity to gain valuable experience while possibly stealing the show.
The Myers Triple Crown entry sheet for Thunder Road has plenty of other impressive names. Mike Martin and Joel Hodgdon, who won the first two Triple Crown championships, are chasing another title in 2021. Derrick Calkins and Sam Caron both had outstanding 2020 seasons that they're trying to build on. Chris Chambers has returned to the Tiger wars while youngsters like Stephen Martin, Kelsea Woodard, and J.T. Blanchard could get a signature win.
Each trio of Triple Crown races also counts towards the weekly championship at their respective track. This means White Mountain regulars such as three-time defending champion Shane Sicard, Michael and Matthew Potter, Jody Sicard, and David Ofsuryk will take on the Thunder Road regulars who are crossing the Connecticut River. On the Vermont side, you have Logan Powers, Tyler Austin, Cameron Ouellete, and Jason Pelkey among the phenoms who will defend their home track.
The Triple Crown format makes the field a mix of locals and invaders who are all racing for at least one championship. It's been one of the reasons for the division's explosive growth over the last five years. In 2020, the Flying Tigers averaged 30-plus cars a week at Thunder Road, while participation more than doubled at White Mountain. The big Triple Crown fields helped drive that, with each event drawing more cars than the weekly average.
"I was very surprised to see how many cars have been at these Triple Crown events," Cornell said. "There's been times where we've had almost 40 cars trying to qualify for events. Even last weekend (at Thunder Road), we had to send four cars home — which is unfortunate, but it's very good to have that car count, and it brings people around. I think that people are more interested in running the higher-lap races, and they're very competitive cars. That's what I feel like is best about (the Triple Crowns). Everyone wants to come run them, and it's more of an adrenaline rush when you have to try and qualify for them."
The J.P. Sicard Triple Crown Series at White Mountain Motorsports Park begins this Saturday, May 8 at 6:00pm. The 75-lap main event for the Wells River Chevrolet Flying Tigers is part of the track's 29th season opener. A packed card also includes the Foley Oil & Propane Late Models, Woodsville Guaranty Savings Bank Strictly Stock Minis, Arnold's Wayside Diner Dwarf Cars, and Dad's 4 By Tool & Supply Kids Trucks. Admission is just $12 for adults, $3 for kids ages 6-12, and $25 for a family of four (2 adults, 2 kids). The day begins with the annual Car Show at the track from 10:00am to 1:00pm
The Myers Container Service Triple Crown for Thunder Road opens on Sunday, May 30 at 1:30pm as part of the 58 Mekkelsen RV Memorial Day Classic. The Lenny's Shoe & Apparel Flying Tigers go 100 laps in their Triple Crown feature. There's also a 125-lap event for the Maplewood/Irving Oil Late Models plus the RK Miles Street Stocks and Burnett Scrap Metals Road Warriors. Admission is $20 for adults and $5 for children ages 6-12.
For more information about White Mountain Motorsports Park, contact the track offices at (802) 244-6963, [email protected], or visit www.whitemountainmotorsports.com. You can also follow them on Facebook at @WhiteMtnMotorsports.