PRACTICE NOTES: Massive Field Turns Out for Thunder Road Practice Day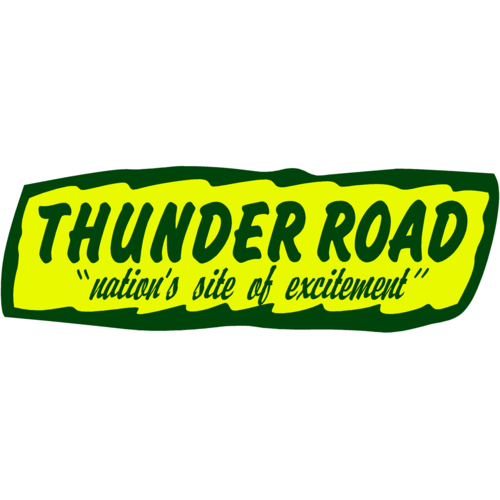 Barre, VT — A huge field of cars filed through the pits for the Thunder Road Car Show and Practice Day on Saturday, May 1. When all was said and done, 119 drivers across 4 divisions took to the track in preparation for the Community Bank N.A. 150 on FloRacing this Sunday, May 2. The speeds were as big as the fields with racers storming out of the gates after a long, cold Vermont winter.
The American-Canadian Tour (ACT) and Maplewood/Irving Oil Late Models saw 32 drivers on-hand. For many, it was their first session on the new Hoosier Racing tire. Whether it was the tire, the track conditions, or the eagerness to go racing again, the Late Models set a blistering pace. Times were noticeably quicker than last year with several drivers setting marks in the sub-12.3 second bracket.
Not only that, but the herd was remarkably close together. In the fourth of five practice sessions, the top-25 cars were less than half a second apart. It's a recipe that points to a competitive 150-lap feature ahead on Sunday.
Still, several racers managed to stand out. Former "King of the Road" Bobby Therrien of Hinesburg, VT set the day's fast time right out of the box, clocking a 12.266 in the first ACT session. He then ranks first and second in the following two sessions; satisfied with where they were at, the FastOne Motorsports team elected to call it a day early.
Shelburne's Trampas Demers and Center Conway, NH's D.J. Shaw were also consistently near the top of the charts throughout the day. Shaw led the fourth session; Demers was strong early before his times dipped later as the team experimented with setups. Three-time defending Community Bank N.A. 150 winner Jason Corliss started the afternoon slow, but was consistently in the top-10 by day's end.
There were also a few pleasant surprises. Northfield, VT's Matt White led the third session with 12.317-second time that was in the top-5 for the day. West Burke, VT's Jesse Switser and Montpelier, VT's Kyle Pembroke gained steam as the afternoon went on while former Memorial Day Classic winner Tyler Cahoon was consistently in the top-10 each session. A lot can change over 150 laps, though, meaning the favorites for Sunday's main event are far from decided.
In the Lenny's Shoe & Apparel Flying Tigers, 34 different drivers came to shake down their machines for the season ahead. Like with the Late Models, times were fastest early on, with Craftsbury Common's Mike Martin setting a breathtaking 13.775-second time in the first session. Rich Lowery, Derrick Calkins, and Jason Pelkey also cracked the 14-second barrier throughout the day.
Also like the Late Models, the Flying Tiger field was incredible close together. Only half a second separated the top-24 cars in the final session of the day. Veterans like Jason Woodard, Cameron Ouellette, Jaden Perry, and Mike Billado were running competitive times — and they know a 40-lap car is more valuable than a 1-lap car.
A few newer drivers to the Tiger ranks also showed potential. Rookie Cooper French only needs two sessions before his was running within a few tenths of the leaders. Ryan Boutin had a top-10 car to start the day before going for a solo spin in the third session.
The RK Miles Street Stocks had 29 cars take time. To no one's surprise, defending Rookie of the Year Kaiden Fisher of Shelburne, VT was the most consistently fast throughout the day. He capped it off with a 14.668-second time in the final session.
However, two returning veterans weren't far behind. Williamstown, VT's Tommy "Thunder" Smith, the all-time winningest Street Stock driver, unveiled a new car that was second-fastest on the day. Lyndonville, VT's Dean Switser Jr., who took the 2020 season off, picked up right where he left off in 2019.
Two-time Street Stock champion Jamie Davis was a late arrival, but showed he didn't need the extra practice time as he was fast right off the trailer. Josh Lovely, Kyler Davis, Will Hennequin, and Jacob Roy were among the other drivers to keep an eye on for Sunday's race.
The Street Stocks also had the day's only major incident, as rookie Tyler Whittemore of Barre flipped his #74 in turn four during the final practice session. Whittemore was not injured, but his time will have a lot of work to do before tomorrow's event.
The Burnett Scrap Metals Road Warriors also had a strong turnout with 24 cars on hand. Many of them were new racers getting their feet wet before competing at Thunder Road for the first time, such as Bill O'Connor and Taylor Sayers.
Plenty of old hands were there to show them the ropes. Warrior favorites such as Sean "Chubby Rambo" McCarthy, Frank Putney, Nate "Tater" Brien, and Paige Whittemore are tuning up for another season. Putney was the most noticeable in his Scooby Doo tribute "Mystery Machine". Mark Beaulieu, Bert Duffy, Josh Vilbrin, and Fred Fleury also turned in notable practice days.
The Hebert Motorsports team of defending ACT champion Jimmy Hebert won the pit stop competition. They changed two tires and added fuel in 38.45 seconds, beating out the Thunder Road championship teams of Jason Corliss, Jason Woodard, and Brandon Gray.
Thunder Road opens its 2021 season this Sunday, May 2 at 1:30pm with the 23rd Community Bank N.A. 150. The ACT Late Model Tour and Maplewood/Irving Oil Late Models have a 150-lap showdown at the 62nd Thunder road season opener. The Lenny's Shoe & Apparel Flying Tigers, RK Miles Street Stocks, and Burnett Scrap Metals Road Warriors join them on the schedule.
Admission is $25 for adults, $10 for kids ages 6-12, and free for kids ages 5 and under. Tickets are available at the gate. All Vermont state attendance, health, and safety guidelines are in effect. The event will also be live streamed worldwide on FloRacing via their website, mobile app, and most smart TV platforms.