GRANITE STATE PRO STOCK SERIES RETURNS TO STAR SPEEDWAY THIS SATURDAY
By Souza Media/Kyle Souza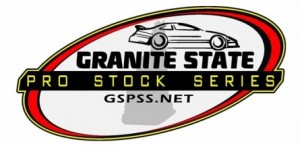 WALPOLE, N.H. — Granite State Pro Stock Series race teams are heading to Star Speedway in Epping, New Hampshire, for the third race of the season on Saturday, May 8. Coming off successful events at Stafford Motor Speedway and Monadnock Speedway — won by Joey Pole and Angelo Belsito — the series hits the New Hampshire oval for the Hedges Excavating 100 for the first of two visits in 2021. The second visit will come on Friday, September 17, as part of the annual Star Classic.
If the finish to the Star Classic 100 last year is any indication, the Pro Stock battle should be one to remember. Former series champions Pole and Derek Griffith battled side-by-side for the final 10 laps in the race last September, and Pole is heading back to Star looking to make it two-for-two. Pole didn't compete at Monadnock, but picked up the win at Stafford on April 24.
Belsito, who was victorious at Monadnock in a new triple-20 lap feature format, looks for his first win at Star's tricky oval. After two races, he sits second in the championship standings, four points behind former series champion Devin O'Connell. Devin, who finished seventh at Stafford, and second at Monadnock, looks to get the checkered flag at Star in his quest to become champion again.
The entry list also includes Gabe Brown, the youngest Pro Stock champion in the history of Oxford Plains Speedway. Behind the wheel of his No. 61, Brown has shown plenty of speed in the first two stops of the season. He is joined by hometown favorite Bryan Kruczek, who will wheel the No. 19 Vynorius machine owned by Bobby Webber for 100 laps. The former American-Canadian Tour and Lee USA Speedway winner looks to score his first Granite State victory on Saturday.
Add names like Tyler Tomassi, Casey Call, Josh King, Mike Mitchell and Luke Hinkley and you have a variety of rising stars and veterans. Jacob Dore and Bobby Cabral are set to return to series competition, while Kevin Casper, TJ Bleau, Evan Beaulieu and Derek Gluchacki are also among those registered.
There will be a practice night on Friday, May 7, but all qualifying and feature racing will take place on Saturday, May 8. Practice begins at 12:25 p.m., with one session lasting 25 minutes and another lasting 25 minutes shortly after. Time trials will take place at 1:30 p.m., while qualifying heat races and the Hedges Excavating 100 will follow.
Tickets are $25 for adults, with seniors, juniors and military set for $20. Star Speedway will offer fans $5 off if they "check in" to the track on Facebook and show the folks at the ticket booth.
For more information on the Granite State Pro Stock Series, visit gspss.net and follow the series on social media.