KIMBALL, BUFFONE, CAM CURTIS WIN MAY 15 AT MONADNOCK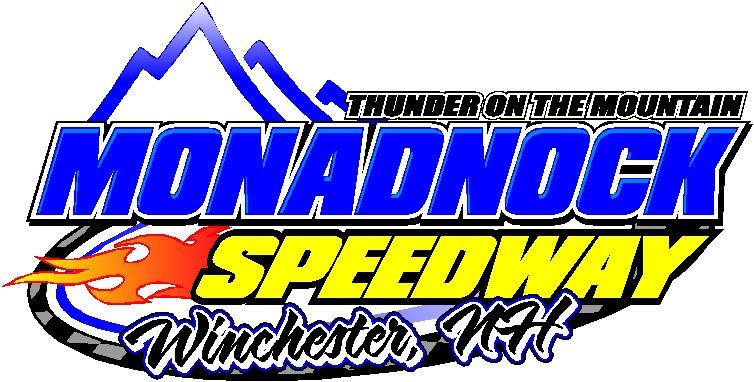 By Gary DuttonWINCHESTER, N.H. – Matt Kimball stormed to victory in the 40-lap NHSTRA Modified feature Saturday, May 15, at Monadnock Speedway. It was the young Bennington, N.H. star's second win of 2021, both scored just ahead of veteran shoe Todd Patnode.

Saturday was also a night on which both Chris Buffone and Gordon Farnum earned his second victory lap of the young season, and a 15-year-old stepped up as perhaps the quarter-mile speedplant's hottest driver of the 2021 campaign.
Cam Curtis, the young hot shoe from bucolic Baltimore, VT, crushed all competition in the Late Model Sportsman feature for the second week in a row, moving to the top of his division's point standings with Saturday's romp.

In the night's Young Guns 15-lapper, Fast Eddie Petruskevicius cruised to his first career victory. Jeff Moffat was second, and Eddie Gomarlo, in his first-ever run on the high banks, came home third.

JT Cloutier and Chris Jackman sat on the front row as the mighty Modifieds began their 40-lapper, with Cloutier jumping all over the opening lead, from where he would hold command the first dozen laps. Opening day winner Matt Kimball, firing from row five, reeled Cloutier in on the 12th circuit, rocketing low through turn three to take the lead and then quickly open space over the field. Todd Patnode, from deep in the mix, was steadily charging forward, taking the deuce from Cameron Houle on lap 25 but still far behind the leader. A pair of late-race cautions brought the two side-by-side but Kimball refused to bend, blasting to his second win of the year. Patnode was the silver medallist, with Brian Chapin, strong and steady all night, coming home third. Ben Byrne and Houle completed the potent top five.
Ryan Currier started up front in the Late Model Sportsman feature and, if it hadn't been for the presence of white-hot Cam Curtis, would have won the 25-lapper. Curtis, the 15-year-old dynamo, did what he'd done a week earlier though, storming past all competition to win going away. Curtis took charge on lap 12 and quickly left the rest of the field to battle for his leftovers. Currier was strong in second, with Austin Brehio third. The Curtis twins, Chase and Jaret, entered the event tied atop the points parade but suffered forgettable nights.
The Street Stock feature was an old-time racing fan's daydream event; filled with metal-to-metal shoves and bangs at every turn but all the physicality occurring without a single caution flag. Chris Buffone took the lead from Paul Smith with two to go and earned his second victory lap of the young season. Smith, a power all night, came home third, with the Wenzel brothers, Tim and Nate, and Hillary Renaud all close behind.
And, while the Street Stockers ran without caution, the Mini Stocks made up for it. A total of nine yellow flags slowed their 25-lapper but nothing slowed Gordon Farnum. Farnum and Ray King, both previous 2021 race winners, made up the stacked fifth row as the race went green, with Ethan Marsh – from row three – taking the early lead from Pat Houle as the fifth-row charge began. Farnum stormed into the lead on lap 12, bringing King with him and then holding him at bay the rest of the way to score the impressive win. With King earning the runner-up hardware, Marsh finished his impressive night's work in third.
Next Saturday, May 22, Monadnock Speedway will return to action with the Late Model Sportsmen contesting a 52-lap Dean Smith Memorial main event. The NHSTRA Modifieds, Street Stocks, Mini Stocks, Pure Stocks, and Young Guns will all be racing too.
May 15, 2021 Results:
NHSTRA Modifieds:
1. 11-Matthew Kimball; 2. 24-Todd Patnode; 3. 44-Brian Chapin; 6-Ben Byrne; 5. 05-Cameron Houle; 6. 11X-Tyler Leary; 7. 9-Cameron Sontag; 8. 7-Scott MacMichael; 9. 03VT-Solomon Brow; 10. 99-Kimberley Rivet; 11. 13-James Cloutier; 12. 1-Cory Plummer; 13. 6X-Christopher Jackman; 14. 76-Jerel Gomarlo; 15. 84-Eric LeClair; 16. 29NH-Aaron Fellows; 17. 18S-Ed Dachenhausen
Street Stocks:
1. 2-Christopher Buffone; 2. 1X-Paul Smith; 3. 83-Timothy Wenzel; 4. 03-Nathan Wenzel; 5. 88-Hillary Renaud; 6. 28-Rupert Thompson; 7. 45-Edward Lofland; 8. 4NH-Keith Johnson; 9. 15-Nathaniel Nunez; 10. 5B-Bryan Granger
Late Model Sportsman:
1. 77-Camdyn Curtis; 2. 3-Ryan Currier; 3. 12-Austin Brehio; 4. 73-Cole Littlewood; 5. 37MA-Justin Littlewood; 6. 09-Daniel Comeau; 7. 88-Chase Curtis; 8. 22-Scott Beck; 9. 96-Nancy Muni Ruot; 10. 01-Robert Hagar; 11. 33-Jaret Curtis; 12. 61MA-Jason Maki; 13. (DNS) 61-Keith Johnson
Mini Stocks:
1. 46NH-Gordon Farnum; 2. 15-Raymond King; 3. 97-Ethan Marsh; 4. 69Z-Louie Maher; 5. 48-Kevin Clayton; 6. 14Z-Kevin Cormier; 7. 98-Michael Douglas; 8. 7-Jeff Asselin; 9. 57X-Patrick Houle; 10. 36-Jeff Heath; 11. 21-Josh Wright; 12. 33-Tim Shepard; 13. 29-Jake Puchalski; 14. 52-Tim LeBlanc; 15. 76-Kevin McKnight; 16. 10-Deion Russell]; 17. 471-Eric Pomasko; 18. 23-Joshua Hubbard; 19. (DNS) 99-Ryan Rivet
Young Guns:
1. 24-Edward Petruskevicius; 2. 10-Jeffrey Moffat Jr; 3. 76-Edward Gomarlo; 4. 80-Aaliyah Tacy