PERRY TOPS MOD 100, THREE FIRST-OF-YEAR WINNERS AT MONADNOCK
By Gary Dutton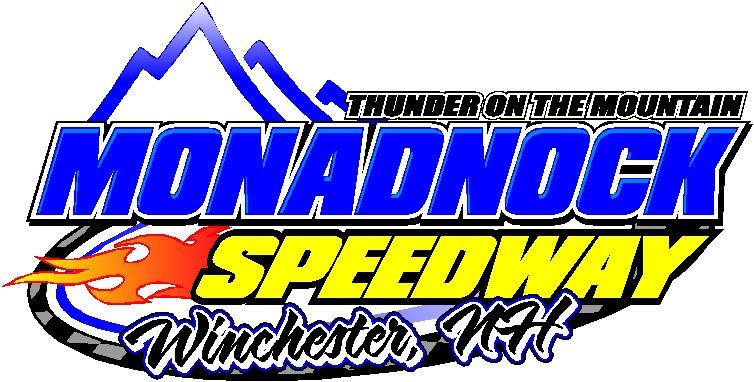 WINCHESTER, N.H. – Nutmeg State teen Jacob Perry copped the biggest prize Saturday, June 5, at Monadnock Speedway, winning the 100-lap Modified Racing Series main event while, on the same card, three other drivers earned their first victory lap of the summer.
NHSTRA Modified strongman Ben Byrne won his 40-lap feature, Justin Littlewood stormed to victory in the Late Model Sportsman, and Jake Bosse, who started the season as a Young Gun, earned his career-first Pure Stock win.
Mini Stock ace Gordon Farnum soared into the points lead with his second 2021 feature win, while Street Stocker Tommy O'Sullivan and Young Gun Fast Eddie Petruskevicious also won for the second time.
Hometrack hot shoe Kirk Alexander – he of 31 MRS feature victories – started on row one in the night's main event, taking the lead from polesitter Ryan Doucette on lap four and then setting his sights on duplicating his victory of 18 years ago when the Series debuted here on the high banks.
Russ Hersey would reel Alexander in and for a while it seemed like old home day in the Milton Cat 100. The kid from Connecticut, though, Jacob Perry, had other ideas, taking charge just past mid-race and then leading open-wheel stalwarts Tommy Barrett and Ronnie Williams under the checkers. Hometracker Matt Kimball came home fourth, and Alexander rounded out the top five.
Ben Byrne took control of the NHSTRA Modified main on lap three and never looked back. This was a wild one. Matt Kimball claimed the deuce, while Trevor Bleau marched forward twice to come home third aboard the Gomarlo 76 ride.
Aaron Fellows, like Bleau, recovered from earlier excitement to come home fourth. Kimmy Rivet was fifth, while points leader Todd Patnode was bounced around for 13th on the night.
Justin Littlewood led early and often to win his first LMS feature of the season. Austin Brehio's strong run netted him runner-up honors, while youthful strongman Cam Curtis struggled with tire issues all night before claiming third when Robert Hagar, Ryan Currier, and Hayden Scott finished the show in a turn-two heap.
Tommy O'Sullivan charged from row six in the Street Stock main to take charge on lap 14 and then storm away to duplicate his opening night feature win. Strong and steady Paul Smith was the silver medallist, Nate Wenzel came home third, while points leader Chris Buffone struggled in tenth.
Mini Stock musclemen Gordon Farnum and Ray King started side-by-side again, this week firing from row four. Farnum took the lead from Kevin Clayton and blasted off to his second win of the summer and, with it, passed King for the points lead.
Clayton completed his rock-solid outing in second, with potent Kevin Cormier coming home third.
Just three weeks ago, Jake Bosse was just a kid winning a couple of Young Guns features.
Saturday, the Greenfield, N.H. youth speedster took the Pure Stock lead from Cory Lofland on lap two and sped away to his career-first win, keeping 50-years-young star Chris Davis in his shadow the final 11 laps. JD Stockwell was strong in third.
Fast Eddie Petruskevicious led all the way in the caution-free Young Guns 15. He was joined in trophy row by Teagan Edson and Leilei Daniels.
Next Saturday, June 12, the NHSTRA Modifieds will run twin 35-lap Quest For The Cup events atop a full card of racing at Monadnock Speedway. For more information, please visit www.monadnockspeedway.com.
MONADNOCK SPEEDWAY JUNE 5:
M.R.S. MILTON CAT 100 (Top 10): Jacob Perry, Tommy Barrett, Ronnie Williams, Matt Kimball, Kirk Alexander, Cory Plummer, Kyle James, Donnie Lashua, Cam Sontag, Nathan Wenzel.
NHSTRA MODIFIEDS: Ben Byrne, Matthew Kimball, Trevor Bleau, Aaron Fellows, Kimberley Rivet, Cory Plummer, Christopher Jackman, Eric LeClair, Kirby Goodrich, Tyler Leary, Scott MacMichael, 44-Brian Chapin, Todd Patnode, Solomon Brow, Cameron Sontag, Dave Salzarulo, James Cloutier, Cameron Houle
LATE MODEL SPORTSMEN (UNOFFICIAL): Justin Littlewood, Austin Brehio, Camdyn Curtis, Chase Curtis, Dan Comeau, Ryan Currier, Hayden Scott, Robert Hagar, Cole Littlewood, Nancy Muni Ruot.
STREET STOCKS: Tommy O'Sullivan, Paul Smith, Nathan Wenzel, Jason Kozacka, Hillary Renaud, Mike Radzuik, Greg Williams, Chris Lindquist, Joe Arena, Chris Buffone, Keith Johnson, Nathaniel Nunez, Timothy Wenzel, Rupert Thompson, Leighton Lutz
MINI STOCKS: Gordon Farnum, Kevin Clayton, Kevin Cormier, Louie Maher, Jeff Asselin, Kevin McKnight, Jake Puchalski, Ricky Whipple, Josh Hubbard, Bill Chaffee,
Jeff Heath, Matthew Lambert, Raymond King, Deion Russell, (DNS) Tim LeBlanc,
(DNS Michael Douglas
PURE STOCKS: Jake Bosse, Chris Davis, JD Stockwell, Cory Lofland, Jason LeRay, Jimmy Zellman, Nick Houle, Carter Chamberlin, Billy Graham, Ryan Lawliss, Damien Houle, Kyle Robinson Newell, (DNS) Nathan RoyYOUNG GUNS: Eddie Petruskevicious, Teagan Edson, Leilei Daniels, Eddie Gomarlo, Jeff Moffat Jr., Aaliyah Tacy, Dominick Stafford.