WYATT ALEXANDER LOOKS TO GO BACK-TO-BACK WITH GRANITE STATE PRO STOCK SERIES AT BEECH RIDGE

By Souza Media/Kyle Souza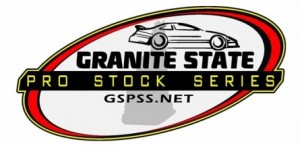 WALPOLE, N.H. — When the Granite State Pro Stock Series (GSPSS) rolls into Beech Ridge Motor Speedway on Saturday, June 12, track regulars are set to compete with GSPSS stars in what should be another classic battle in Maine.
Last year, more than 25 cars showed to the track — with track regular Wyatt Alexander stealing the show and scoring the victory with late drama — passing for the lead and the win in the final 20 laps. He may have made the finish look easy on track, but his first touring series win didn't come without some mid-week drama.
Alexander's drivetrain broke in a Beech Ridge weekly Pro Stock race just seven days prior — and he wasn't even planning on running with Granite State until just a few days before race day.
"We hadn't really had a good year up to that point, I was a bit discouraged," Alexander said. "The week that the drivetrain blew out of it, it destroyed a lot of parts. That was the first night all year I thought the car was really good. Up until Wednesday or Thursday leading into the Granite State race, we weren't even going to run. We got some parts late in the week and my dad, my grandfather and I stayed up late to get it done."
It was the exact moment where the car was back together that Alexander "flipped a switch" and became determined to get the checkered flag.
"Some switches flipped in my brain and I was determined…. I drove the truck and trailer on Friday and I don't know why, but the mindset I had was that I had no reason to run the race other than to go out there and win," Alexander said. "I didn't want second, third… nothing other than the win. I had never won a tour race. I didn't even have the credentials to have that kind of mindset."
In the race, Alexander ran consistently near the front, and passed Corey Bubar for the lead in the final 20 laps. A few days after flipping the switch, it was the exact moment of the pass — with still nearly 20 laps to go — where Alexander was convinced he had won the race.
"I'll never forget it," Alexander said. "We were on Corey, trying not to burn up our stuff, and I was thinking for a while that finishing second would be great. We got into lapped traffic… and I just knew I had to get his spotter to tell him I was outside him and it was over. I rolled with the momentum, got to his outside, and I knew right there I had won the race. It was a crazy realization at the time. When I rolled there and got side-by-side with him, it was like 'Wow, I got the lead'."
Alexander is no stranger to Beech Ridge. Running full-time at the track the last few years, he's become comfortable with what is one of the region's most difficult tracks. The home-field advantage should be on his side once again when Granite State teams roll back in. In five races to date at Beech Ridge this season, Alexander has top-10 finishes in all but one, and has finished second in the last two. The track will hold a special 100-lap race on June 5 — the perfect tune-up to prepare for the 150-lap race with Granite State.
"It's a unique track," Alexander said. "If any of the cars there pull into Victory Lane on any given Saturday night, you wouldn't be surprised at all. There are more than 10 cars that can win. The home-field advantage is real — a lot of the guys that run there on a weekly basis, they run well. They are the best of the best. It makes racing there fun."
Alexander is also a member of the 2021 Kulwicki Driver Development Program. Drivers inside the program honor the late NASCAR Hall of Fame member Alan Kulwicki, who won the 1992 NASCAR Cup Series championship. There are seven drivers in the program — and all seven are competing against each other for a prize over $50,000 and the championship.
"It's really cool, I've applied every year other than one and it's a goal I've had for a long time," Alexander said. "I wanted to bring our program to the point where the guys at Kulwicki felt like I deserved to be part of it. Not having been included for a few years, it was an eye-opening experience for me, to figure out how to make it. I feel like our race team does it Alan's way — it's mostly between just my dad, grandfather and I… It's been great to be involved. I'm grateful just to be part of it."
With help from R.F. Jordan and Sons Construction, One Step Homecare, Harry's Motorsports, Valvoline, K&B Automotive, NAPA Auto Care, E.L. Shea Builders and Engineers, Adams Landscaping, AR Bodies, DMD Racing Products, CRF, One On One Band and DAI, along with his family and supporters, Alexander's attention will turn to the June 12 stop for the Granite State Pro Stock Series at Beech Ridge, in hopes of going back-to-back in victory lane.
"Excited to be running with the Granite State Pro Stock Series again. My hope is that in the fall, after the points season ends at Beech Ridge, we can go touring a bit again and run some Granite State races," Alexander said. "With everything GSPSS has going on, it's been good. To win again is definitely the goal. We want to run strong. We've had the speed where we should be able to contend, but the track changes, and you might not have what you had the week before. It's important to me to go out there and run well. I'm trying to carry some momentum."
Additional information about the Beech Ridge event, including a full schedule, anticipated entries, and more, will come next week. For more information on the Granite State Pro Stock Series, visit gspss.net and follow the series on social media.