ACT and PASS Invade Hudson This Sunday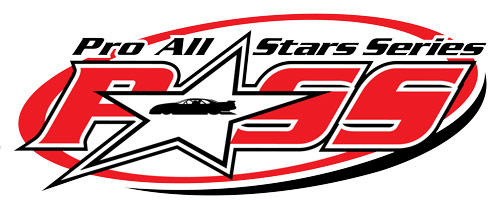 Waterbury, VT — The American-Canadian Tour (ACT) and Pro All Stars Series (PASS) are days away from a trip to New Hampshire's Hudson Speedway. The Sunday, June 20 tripleheader is a long-overdue journey to the Southern New Hampshire bullring for both series as their championship battles heat up.
The ACT Hudson 150, which is on the first official day of the 2021 summer, is only the second ACT event at Hudson Speedway ever — and the first in 20 years. The PASS Super Late Models are making their inaugural trip to Hudson as the track celebrates its 75th anniversary.
That means the vast majority of Sunday's field, from 10-time PASS champion Ben Rowe to new ACT winner Tom Carey III, is hitting the high banks for the first time. They'll have to get up to speed fast as their seasons get serious. Add in a PASS Modified feature with a large field expected and you have the recipe for a perfect Sunday evening of motorsports.
For two drivers, though, Sunday is a homecoming. ARCA Menards Series racer Derek Griffin and former ACT champion Joey Polewarczyk are both natives of Hudson, NH who still live in the area. Griffin got his start racing 4-cylinder cars at Hudson before graduating to the Super Late Model and national touring ranks. "Joey Pole" won a Granite State Pro Stock Series at the track in 2019 and finished third in 2020.
Their familiarity with the track mean both Griffith and Polewarczyk have an early edge heading into Sunday's event. But with plenty of talented racers joining them, nothing is guaranteed.
On the ACT side, Rowe and Carey lead the way. They sit 1-2 in the point standings just four digits apart. Turner, ME's Rowe has been a model of consistency as the only driver to finish in the top-10 of all four features. New Salem, MA's Carey has sandwiched his recent White Mountain win around a runner-up finish at New Hampshire Motor Speedway and now aims to become more consistent. With Sunday's event being the fifth of 12 point-counting events on the schedule, the halfway bell is already near in the title fight.
Center Conway, NH's D.J. Shaw and Graniteville, VT's Stephen Donahue are close behind the front duo. The next pack includes sophomore Derek Gluchacki of Dartmouth, MA and rookies Shawn Swallow and Erick Sands. Defending champion Jimmy Hebert has said he'll be at Hudson and will go trophy-hunting after a miserable three-race stretch. Part-time standouts such as Ryan Kuhn and Trent Goodrow are expected to join the regulars is a showdown that could go any which way.
In the PASS Super Late Models, six-time champion Johnny Clark of Hallowell, ME is chasing title number seven. The reigning Oxford 250 winner has a 52-point lead over Rowe with Sunday marking the one-third point of the PASS season. Right behind Rowe is Harrison, ME's Kate Re, the 17-year-old Super Late Model sophomore who has been the season's breakout star. Re posted two podium finishes at Hudson Speedway in 2019 with the PASS Modifieds, which surely has her young team feeling upbeat about their Super Late Model chances.
Dan Winter and PASS newcomer Rowland Robinson Jr. round out the top-five. They'll be joined by D.J. Shaw, Jeremy Davis, Scott McDaniel and others who are ready to figure out the cramped Hudson arena.
Even with all of that to watch, the PASS Modifieds could very well steal the show. The resurgent division has been drawing 20-plus cars at every event. Those teams are putting on some amazing racing with three-wide passes for the lead and other breathtaking moves.
Naples, ME's Spencer Morse, the 2019 PASS Modified Champion, leads the standings going into Hudson Speedway. He's being shadowed by A.J. Cates, Garrett Lamb, Troy Morse, and other eager for a title. Gray, ME's Tyler King, the 2020 champion, is trying to rebound from a rare did-not-finish last time out due to overheating issues.
The ACT Late Model Tour and PASS Super Late Models heads to New Hampshire's Hudson Speedway on Sunday, June 20 at 5:30pm. Both series will go at it for 150 green-flag laps with the PASS Modifieds rounding out the card. Admission is $30 for adults and $10 for kids ages 12 and under.
For more information about ACT, contact the ACT offices at (802) 244-6963, media@acttour.com, or visit www.acttour.com. You can also get updates on Facebook and Twitter at @ACTTour.