Pro All Stars Series Invades White Mountain to Kick-Off 2023 Season Saturday May 20th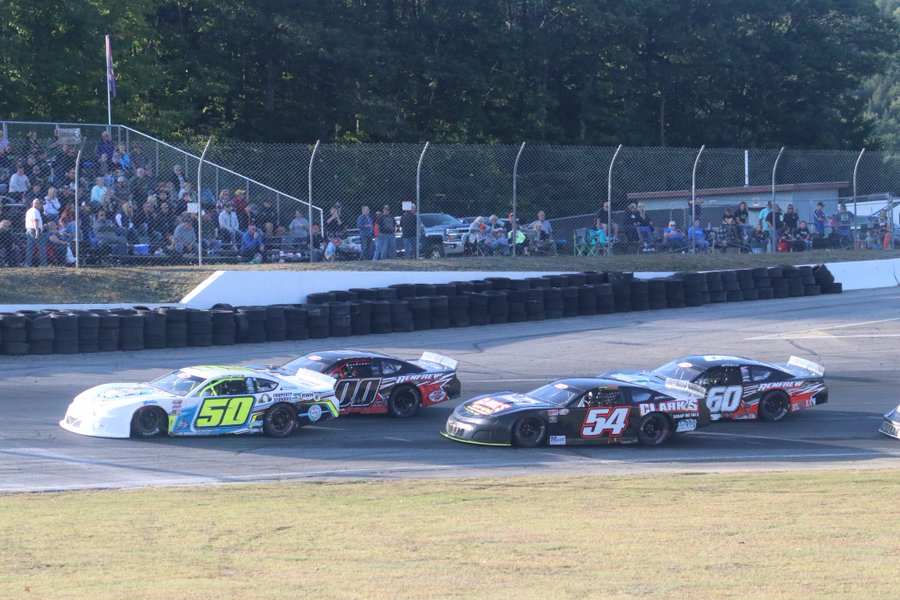 N. Woodstock, NH — After nearly seventy cars flooded the pit area last Saturday afternoon for the annual Car Show and Practice Day, all eyes turn to this Saturday, May 20th for Opening Day at White Mountain Motorsports Park. The Pro All Stars Series (PASS) Super Late Models will invade the opening day festivities alongside all six White Mountain local divisions that will kick-start their 2023 track championship season!
The PASS Super Late Models roll into White Mountain Motorsports Park for the forty-seventh time since their inaugural season back in 2001. The PASS all-star entry list includes multi-time PASS Champions Johnny Clark and the Maine State Racing Legend Mike Rowe, both also winners on the White Mountain highbanks. Trevor Sanborn is also looking to return to White Mountain on Saturday, but his arrival may be by the skin of his teeth after taking a midweek trip down to North Wilkesboro Speedway.
Current Kulwicki Driver Development Program teamster Max Cookson rolls in after taking the PASS win at Oxford Plains Speedway last Saturday with fellow hot-shoes Gabe Brown, Garrett Hall and Joey Doiron. While Doiron is looking to add yet another WMMP trophy to his case, Cookson, Brown and Hall are eagerly searching for their first win on the New Hampshire bullring after coming up close in the past.
After moving up from the PASS Modified ranks, rookies Shawn Knight and Garrett Lamb look to pounce using past experience at White Mountain to gain some headway in the early season. Andy Shaw, Brian Whalley, Scott McDaniel, Joe Pastore and Dennis Spencer, Jr. make up the rest of the early entry list as of Press Time on Tuesday.
The 31st season at White Mountain Motorsports Park officially opens on Saturday, May 20th with a seven-division showdown to kick-off the year. Headlined by the Pro All Stars Series (PASS) Super Late Model 150, all six White Mountain local divisions will also be on hand to start their championship season. A busy month of May in the scenic New Hampshire mountains will