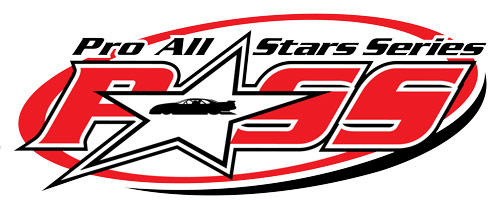 Naples, & ME Waterbury, VT – Officials for the Pro All Star Series (PASS) and the American-Canadian Tour (ACT) have announced the event schedule for the inaugural 2020 Northeast Classic slated for Friday and Saturday, April 17 and 18.  The two premier full fendered series' in the Northeast are partnering up on New England's biggest stage for what is hoped to be a yearly event.
"What bigger way to open our 2020 Northeast racing season than on the biggest stage in the region," said Pass president Tom Mayberry. "We're glad to be working with ACT and NHMS on this event and aim to make it a new annual tradition for racers from Connecticut to Quebec." The Northeast Classic will also feature open races for the powerful Tour-type Modifieds, the always popular Street Stock class, as well as the newly added New England Mini-Stock Tour (NEMST) making its 7th appearance at the "Magic Mile".

All the action kicks off on Friday April 17th with a full card of rotating practice for all five divisions. Saturday April 18th will feature qualifying and main event racing with Sunday the 19th held in reserve as a rain date.
The Northeast Classic promises to give center stage to some of the region's top local drivers while providing fans with a diverse card of racing, making it an instant must see for fans of any type of racing in the region.

For technical information concerning all PASS divisions, and for media or marketing questions, please contact passracing@roadrunner.com. Don't forget to "Like" the Pro All Stars Series on Facebook or follow on Twitter @PASSSLM14 to keep up with breaking news as it happens.
FRIDAY, APRIL 17, 2020
Schedule of Events – Schedule Subject to Change
7:00am Pits Open
7:30am Safety Inspection (All divisions – MANDATORY)
Tire Compound Opens for ACT & PASS – practice tires only
8:45am Tire Compound Opens for SS
PRACTICE
10:00am SS 2:15pm MOD
10:15am ACT 2:45pm NEMST
10:45am PASS 3:00pm SS – (Final)
11:15am MOD 3:15pm ACT – (Final)
11:45am NEMST 3:45pm PASS – (Final)
12:00pm LUNCH 4:15pm MOD – (Final)
1:00pm SS 4:45pm NEMST – (Final)
1:15pm ACT 5:00pm CLOSE TRACK
1:45pm PASS 6:00pm CLOSE PITS
2:00pm Tire Compound Opens
(ACT race tires – Impounded)
SATURDAY, APRIL 18, 2020
Schedule of Events – Schedule Subject to Change


7:00am Pits Open
7:30am Tech Opens (MANDATORY)
ACT race tires released

8:15am Drivers Meetings
(MANDATORY- ALL Divisions – Driver & Spotter)

PRACTICE
9:00am SS
9:15am NEMST
9:30am PASS
9:50am ACT
10:10am MOD
10:30am CLOSE TRACK
RACING
11:00am PASS Heats
ACT Heats
MOD Heats
SS Heats
NEMST Heats
PASS Consi – (if needed)
ACT Consi – (if needed)
MOD Consi – (if needed)
PASS Feature (50L)
ACT – Feature (60L)
MOD – Feature (50L)
SS – Feature (25L)
NEMST – Feature ( 20L)
CLOSE TRACK
CLOSE PITS