GSPSS and Claremont Motorsports Park finally Going Racing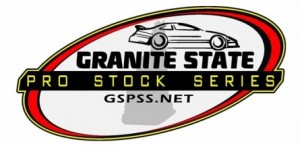 The Granite State Pro Stock Series and Claremont Motorsports Park are going racing… finally! June 5 at 7pm the sound of stock cars will return to Claremont NH as the facility will see competition for the first time in 2020.
Because of the Covid-19 pandemic, both the series and tracks schedules have been put on hold until now. Due to state of NH restrictions, fans will not be allowed in the grandstands but those wanting to witness this event will be able to do so via Speed51 pay per view. "We are really excited to be able to team up with our partners at speed51 and make this event happen", stated series President Mike Parks. "While we wish we could have our loyal fans in the stands cheering our competitors on, it's just not in the cards at this time."
Three time Oxford 250 winner Travis Benjamin has filed an entry for the Claremont event. Benjamin will make the trip down from Belfast ME to get his racing fix at a track he has no experience on. "We want to get back to racing and Claremont is a track I've never raced on. I've been there helping Matt Frahm in the past so I know the track a little bit and it looks like a fun track," said Benjamin. "I think it should be fun to try something different".
Garrett Hall comes to Claremont looking to go two for two in GSPSS starts. Hall won the series lone visit to Oxford Plains Speedway in 2017. "My crew and I have been itching to get back to racing all winter, not to mention all spring," said the Scarborough ME driver. "We all have the need for speed and want to go racing. Hopefully this will show that we can race within the distancing guidelines and will lead to more races." Hall then added, "I can't wait to see the track not to mention race on it."
Several of the series regular competitors will be in action on the fifth. Young guns Jimmy Renfrew Jr and Casey Call have filed entries. Renfrew is a former winner on the series while Call will be chasing rookie of the year honors.
Former Champions Mike O'Sullivan, Barry Gray and Devin O'Connell will be in action along with other veterans such as Jeremy Davis, DJ Shaw and Cory Casagrande.
Local hot shoe Luke Hinkley has entered as he looks to take home his first series win at his home town track. Hinkley and his team will win the short haul award as he will travel just a few miles from his home on the other side of Claremont.
As of this writing entries from five of the six New England states have been received as well as NY with more expected. "The response has been incredible," Stated Parks during a recent break in preparations. "The racers just want to get back in action and we are excited to give them the opportunity to do so."
With fans not being in attendance, Parks and his team had to figure out how to make this event work financially. Several companies have stepped up to help make it possible. Crazy Horse racing is in its second year presenting time trials for the series and kicked in money above and beyond to help make the Lets Go Racing 100 possible. Crazy Horse is New England's official Port City Race Cars dealer selling and maintaining the full line of Port City cars and parts. Contact Micky, Mitch or Mickey Green with all of you questions or needs.
Other businesses who stepped up include R&R Public Wholesalers in Hooksett NH. They have recently started a speed shop catering to local racers in southern NH. Also supporting this event is R E Hinkley Oil Company. Hinkley's is a long time supporter of the speedway through their oil, propane and plumbing sales and service outlet. In addition to their support of this event they are a divisional sponsor for the tracks weekly racing series.
Three support divisions will be on the card including The R E Hinkley street stocks as they will contest a 35 lap main event. The street stocks have become one of the most exciting and hotly contested divisions in southern NH and a stellar field of cars is expected as this will be the first opportunity for most, if not all of them to race in 2020
Also in action on June 5th will be the six shooters and pure stocks. "When deciding what divisions to run we really felt like we wanted to showcase our entry level divisions. The pure stocks have been solid here for several years and the six shooters are an up and coming division in our region," said Parks. "We thought we should give them some glory and an opportunity to show their stuff."
Six Shooter driver Jeremy Blood took to social media to express his excitement. "I'm excited to get back to the track," said Blood. "This isn't Ideal but we have to work with what we've got… when life gives you lemons, make lemonade right?"
Action will start at 7:00 with the Crazy Horse Racing Fast Time Challenge followed by heat races for all four divisions. The Lets Go Racing 100 for the Granite State Pro Stock Series is scheduled to go off at 9:00. For more information go to www.speed51.com, www.claremontmotorsportspark.net or all social media platforms for both Speed51 and the track.