WMMP to Hold Pay-Per-View Doubleheader Without Fans June 6 & 7
Northeast Sports Network to Broadcast Weekly Racing & PASS Events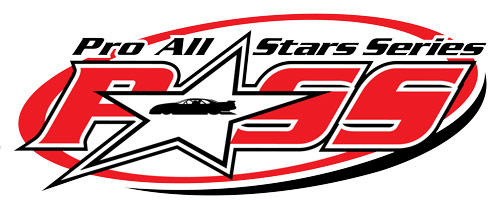 N. Woodstock, NH – The 2020 White Mountain Motorsports Park (WMMP) racing season is finally getting underway. Track officials have announced plans to hold two events without fans on Saturday, June 6 and Sunday, June 7.
The doubleheader includes the Pro All Stars Series (PASS) Super Late Model season opener on Sunday with WMMP's weekly divisions set for action on Saturday. The Northeast Sports Network (NSN) will stream both events online via pay-per-view.
The WMMP racing season had been on hold due to New Hampshire health and safety orders in place to limit the spread of the COVID-19 virus. However, it was determined that events without fans in attendance could happen with strict guidelines in place. Thanks to the NSN pay-per-view broadcast, fans can experience both events from the comfort and safety of their homes.
"We're excited to finally get some racing on the track," WMMP managing partner Cris Michaud said. "We realize it's not an ideal situation — there's nothing quite like the atmosphere of fans at the track. Still, racers want to race, and fans want to watch, and we think this package is a great solution under the circumstances. We're very thankful to everyone who has worked together to make this happen."
The season-opening doubleheader goes green Saturday, June 6 at 5:00pm. All five WMMP weekly divisions will be in action with added-distance features. The Foley Oil & Propane Late Models are running a 75-lap main event while the Wells River Chevrolet Flying Tigers will go 50 circuits.
Extra laps are also on tap for the Woodsville Guaranty Savings Bank Strictly Stock Mini's, 7-Eleven Dwarf Cars, and Dads 4 By Tool & Supply Kids Trucks. Due to the short notice, the event will not count for points towards the season championships.
PASS takes center stage on Sunday, June 7 at 2:00pm for the second half of the doubleheader. The PASS Super Late Models are set to run 150 laps in their first event of the year. A 40-lap B-Feature will also be held if needed.
In addition to the Super Late Models, the PASS Mods have a 60-lap feature while the Honey Badger Bar & Grill Street Stock Series are slated for a 50-lap event. The GoMotorsportsShop.com NELCAR Legends Tour rounds out the card. A full schedule of events for both days will be released in the near future.
The Northeast Sports Network will stream a pay-per-view live broadcast of both events online. The cost is $15 for the Saturday event and $25 for the Sunday event. Visit www.NSNSports.net for more information or to purchase the pay-per-view.
For both the Saturday and Sunday events, teams must sign up in advance to compete. Same-day registration will not be permitted. Teams must inform their respective track/series office how many people they expect per team so the event can meet current New Hampshire COVID-19 guidelines. Further guidance will be provided to all teams when they sign up.
To register for the Saturday event, teams can contact the WMMP offices by calling (802) 244-6963 ext. 4 or emailing tb@acttour.com. PASS Super Late Model and Mod teams may contact the series office at (207) 693-6497 or passracing@roadrunner.com to sign up for Sunday's event. Honey Badger Street Stock Series teams should contact Mike Mayberry at (207) 317-0296. NELCAR teams can contact their respective series office to register.
For more information, contact the White Mountain Motorsports Park offices at (802) 244-6963, media@acttour.com, or visit www.whitemountainmotorsports.com. You can also follow us on Facebook at @WhiteMtnMotorsports.
For technical information concerning all PASS divisions, and for media or marketing questions, please contact passracing@roadrunner.com or visit www.proallstarsseries.com. Don't forget to "Like" the Pro All Stars Series on Facebook or follow on Twitter @PASSSLM14 to keep up with breaking news as it happens.