Cut Tire for Eddie MacDonald Ends Solid Run at WMMP in the PASS SLM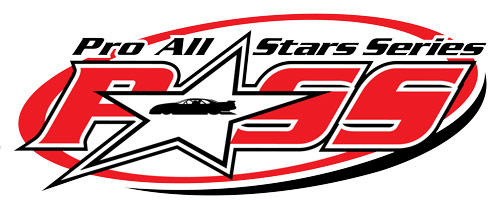 Eddie MacDonald opened the PASS North Super Late Model Series at White Mountain Motorsports Park in North Woodstock, NH on Sunday with a disappointing end to the 150 lap event. With approximately 30 laps to go the Hancock Electric/Grimm Construction Chevy cut down a right front tire while running fourth.
After avoiding contact with the outside wall, Eddie Mac made it to the pit for a new tire then returned to the track two laps down where he would finish 19th in the 30 car field. Prior to the cut tire Eddie Mac was poised for a solid top five finish in the Dave Lemieux owned Chevy.
"We thought we had a pretty good car in the three 15 minute practices and felt it would go good in the race," said the veteran driver. "We started 7th after going from eighth place in the heat to second place. The car was tight the whole race but I was able to drive it ok and stay in the top ten for most of the race. I don't think I had enough for Nick (Sweet) unless something happened but I definitely thought we had a top three car."
Eddie Mac was saving his tires for the final segment of the race when the front tire cut down nearly sending him into the wall saying, "When the tire blew I was heading right for the wall and hit the brakes hard. I thought it was going to hit a ton but I was surprised and relieved when it stopped just short," said Eddie Mac. "At least we didn't wreck the car but we lost a lap for bringing out the caution. When we returned to the track we were two laps down and that ended our night."
"It was a lot of fun to be back with our crew who did an awesome job as they always do," said Eddie Mac. "Racing before empty stands was definitely strange but everyone made the best of it. I don't know how long this will last but it is important that everyone takes this seriously and stays safe."
"Thanks always to Kenny and Scott Thompson from Hancock Electric for their long time support now in their twelfth season and to Rob Grimm from Grimm Construction who has been with us as team owner of our K&N cars," said Eddie Mac. "We also thank HMS, Schroth Racing, Peterson Auto Body, and New England Fuels for their support. I just want to take a minute to remember John Tiernan and Donny Higginbotham who were important team members and great friends who passed last year. They are missed."
The team plans to race at Oxford Plains Speedway either this Sunday or the following Sunday. Plans will be released when a final decision is made.