TRI TRACK OPEN MODIFIED SERIES ANNOUNCES RESCHEDULED OPENER AT MONADNOCK SPEEDWAY
INDEPENDENCE DAY CELEBRATION WILL OPEN 2020 SEASON IN NEW HAMPSHIRE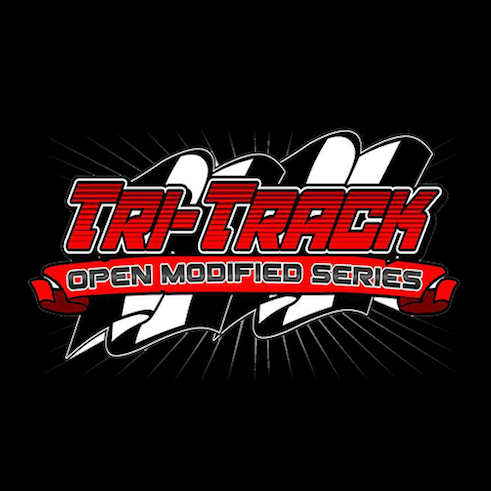 By: Kyle Souza
SEEKONK, Mass. — Tri Track Open Modified Series officials announced on Tuesday the 2020 season opener will take place at Monadnock Speedway on Saturday, July 4. The series will celebrate Independence Day with the first event of the season after a two-month delay due to the COVID-19 pandemic.
Tri Track has developed a list of strict guidelines to ensure the safety of race teams, drivers, staff and fans. Guidance provided by the state of New Hampshire and local officials, along with CDC recommendations were all used to come up with best practices.
Race teams will receive an email from series officials with a full list of guidelines and event information and are encouraged to contact series officials with questions.
Teams will be restricted to 10 crew members per car, including the driver and car owner, and face coverings are strongly encouraged when social distancing is not possible. Tri track officials will use face coverings. Social distancing protocols will be in place and teams are asked not to enter another competitors pit stall to avoid groups larger than 10.
Fans are allowed at the track due to guidance provided by the state of New Hampshire that allows the track to operate at 50% of capacity.
The Tri Track Open Modified Series management realizes that some of the guidelines being imposed are not ideal, but we are working to ensure that the health and safety of competitors, team members, officials, employees and fans is paramount at this time.
"It's been a long wait to get the season rolling and we're so happy we are getting back to the track," Wayne Darling, Managing Partner of the Tri Track Open Modified Series, said. "We are expecting a stout entry list for this event and look forward to getting our season back on track, while making sure we keep everyone safe."
Names like defending series champion Ronnie Williams, who drives for veteran Gary Casella, former champion Matt Hirschman, nicknamed 'Money Matt' and multiple-time series winners Ron Silk and Chase Dowling are expected to be in the list of favorites.
Don't count out drivers like Matt Swanson, Woody Pitkat, Tommy Barrett, and Mike Willis, among others. The Tri Track Open Modified Series is known for a talent-laden field including some of the top modified drivers in the entire Northeast region.
Monadnock's event will pay $6,000 to win, $3,250 for second and $2,600 for third. All drivers that qualify for the feature race will take home at least a $1,000 prize. There have been no changes made to the purse structure following the COVID-19 pandemic.
New for 2020, the Pepsi Challenge begins with heat and consi races paying the winner. Courtesy of Pepsi, each heat and consi will pay $300 to win, giving drivers every extra incentive to step on the loud pedal during the qualifying races.
Registration for Monadnock remains open at $150 for just the one event, or $450 for the entire season. The $450 amount is only in place for teams that register by the time of entry into Monadnock. Teams that have already registered do not need to register again. Those who have not must visit tritrackmodifieds.com and the team info tab to fill out their registration.
Teams will be asked to contact Michelle at the Monadnock track office at 603-239-4067 with their car number and list of 10 people entering on their crew.
If a team does not have 10 people, just be ready to provide the people you have planning on attending. Teams can pre-order tires at Hoosier Tire East beginning immediately by calling Dan at 860-646-9646.
The schedule for the day includes pits opening at 9 a.m., practice starting at 12 p.m., heats starting at 4 p.m. and the feature to follow qualifying. Support divisions will be announced soon. There will be no drivers meeting on race day – teams will be provided a handout with updated race procedures upon entry.
Series officials anticipate the remainder of the 2020 schedule will remain in place. A stop at Star Speedway on Saturday, July 25, is scheduled for the annual SBM 125, followed by another date at Monadnock on August 15. Seekonk Speedway's rescheduled Open Wheel Wednesday for August 26th and the Haunted Hundred on October 24 will wrap the schedule.