How "Sweet" It Is….Again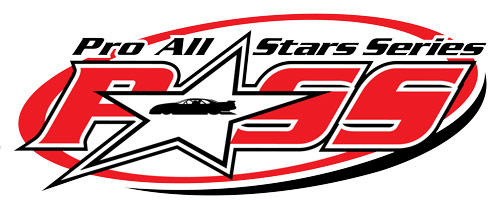 Oxford, ME – Nick Sweet slipped past early leader Corey Bubar near the midpoint of the of the Coastal Auto Parts Pro All Stars Series (PASS) 150 at Oxford Plains Speedway (OPS) Sunday afternoon. The win is the fifth career triumph for the Barre, Vermont driver and the second in three races of the PASS Tour in 2020. Center Conway, NH driver DJ Shaw came home in the runner up spot while Travis Benjamin rounded out victory lane in a carbon copy top three finish of the opening PASS race earlier in the month. Sunday's race at OPS was held without fans but was broadcast by NSNsports out of Vermont.


Unlike his previous win where he started on the front row, Sweet started this contest back in the 11th position of the 33 car starting field. Getting to the front, however, was no easy task as Sweet had to get by the likes of Eddie MacDonald, Curtis Gerry and the aforementioned Bubar.

"I had to be very very disciplined with the car," Sweet said in post-race tech, " I didn't have a lot of lateral grip so it was easy to slip the tires. Once I got myself to relax, it sort of came to me and I was able to make my way to the front." Once Sweet overtook the leaders, he withstood a brief challenge from Travis Benjamin before extending his lead to just over 3 seconds by race conclusion. "I thought I might have something for him at first, but he just drove right away from me," Benjamin said following the race.

While Sweet cruised away to victory, several intense battles were waged in his rearview. DJ Shaw was able to capitalize on lapped traffic to close in and move to the inside of the number 7 of Benjamin. The Shaw/Benjamin side by side battle took place over the last 10 laps with Shaw narrowly edging Benjamin by less than 1/10 of a second at the line. "I didn't have a second place car," Shaw  said, "but we got a couple breaks here we are."

Behind the top three another battle waged on between the 14 of Scott McDaniel and Massachusetts driver Eddie MacDonald. While those two competitors spent the last 20 lap's door handle to door handle and sometimes sideways, Jake Johnson closed in with a handful of laps remaining to make it a 3 car battle. MacDonald slipped going into turn one and allowed Johnson to squeeze past them both to secure the 4th spot, with MacDonald holding on to round out the top five. The back half of the top 10 was led by Scott McDaniel, Ben Rowe, Johnny Clark, Ryan Robbins who started on the back row, and early leader Corey Bubar.
After a win and another Top 3 in the first two races of 2020 across state lines in New Hampshire, Tyler King was understandably excited to be returning to his home track for race number 3 of the PASS MODS Tour. However, the famed 3/8 mile oval in Oxford Maine is also home to many of his fellow competitors on the tour, including point leader Justin Larson, and defending champion Spencer Morse. Any worries he may have had were all for not, as King stormed from his 11th starting spot in the 18 car field to score his second victory of the year.

The neon yellow number 11 was able to take advantage of some early race mishaps to move quickly into the top 5 even before lap 7. However, the Gray, Maine driver didn't have it so easy after that point. "I honestly didn't think I had enough to get here," he said in post-race tech, "I really burned off my right rear trying to get into the top 3." King was able to slip under Colby Benjamin for second and then early race leader Tyler Fiscus on lap 21 to get to the front. "I got a couple of lucky breaks, I think those guys slipped a little and let me under. I don't know if I could have gotten around them."

Once out front, King survived several restarts and challenges from a number of drivers including second place finisher Bobby Nadeau and third place Justin Larson to secure his victory. Early race leader, and rookie, Tyler Fiscus nailed down the fourth spot, while a pair of wily racing veterans with nearly 50 years of racing experience, but also battling for rookie of the year honors Gary Dwinal and Kevin Durgin rounded out the top 6. Seventh through 10th was Colby Benjamin, Tracey Gordon, Bill Dixon, and Chanler Harrison.

The Pro All Stars Series heads back to White Mountain Motorsports Park next Friday, July 3rd for round 4 of the 2020 PASS Tour. Oxford Plains Speedway will be back in action next Saturday with divisions from both the OAS and OCS at 5pm sharp.