PUSHING FORWARD: LES HINCKLEY SETS EYES ON TRI TRACK SEASON
VETERAN MODIFIED STAR LOOKS FOR TRI TRACK WIN SUNDAY AT MONADNOCK
By Kyle Souza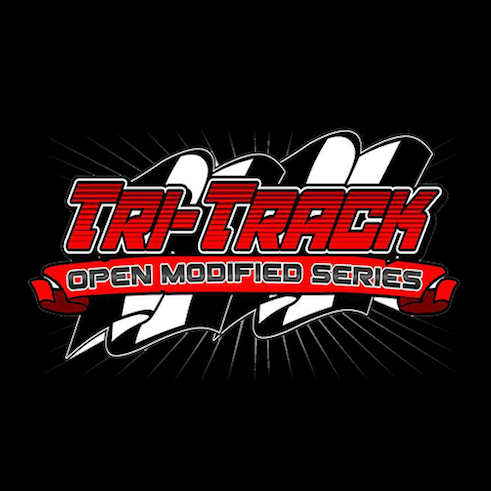 SEEKONK, Mass. — Les Hinckley's ride to the top of the ladder in Modified racing has come with plenty of checkered flags and trophies. But, to this point, none of them have come with the Tri Track Open Modified Series. He hopes to change that on Sunday afternoon, July 5, when Tri Track hits the ground running for the first time in 2020 — two months delayed due to COVID-19 — at Monadnock Speedway in Winchester, New Hampshire.
"Tri Track is a financially responsible series to run, payouts versus the cost," Hinckley said. "I like to race once a month, once every four or five weeks… it gives me time in between races to prepare my car the way it needs to be prepared for a race. When you factor in the schedule, with the way the purse is structured and the tracks we go to and race, it fits us as a team."
Hinckley is one of more than 30 drivers expected Sunday at the high-banks of Monadnock. Due to COVID-19, and guidance from the state of New Hampshire, fans will be allowed at 50% capacity through the grandstands. The Tri Track Open Modified Series has also put a list of strict guidelines in place to maintain social distancing and best health practices to keep all competitors, teams, staff and fans safe. The race will also be available via live stream on Speed51.com, where race fans can purchase the action for $24.95.
Following Monadnock, Tri Track plans to keep the remainder of the 2020 season schedule in place – with races at Star Speedway (July 25), Monadnock (August 15) and Seekonk Speedway (August 26 & October 24) still in the plans.
Hinckley is no stranger to running at Monadnock, as a former track champion and winner in the Pro Stock division. He's also a former regular at Riverside Park Speedway, where he grew up racing. The last 20 years of racing have taken a few different surprise left turns for the veteran.
Hinckley was competing for veteran car owner Chuck Montville in Modifieds, where he started winning races in 2004, and continued the partnership until the middle of 2013, when Chuck suddenly passed away. That left Hinckley looking for a new opportunity. He teamed with a few different rides, including current Tri Track Managing Partner Wayne Darling, who was a car owner at the time, and had success. Now, he's working on and responsible for his own equipment as owner/driver and is enjoying spending time at home when possible.
"Being a father of two kids that are actively in sports, I would enjoy going back to racing Saturday nights at Riverside where you didn't have to show up until 3:30 in the afternoon, 10 minutes from my house," Hinckley joked. "But the biggest transition from having Chuck, to not having Chuck, was racing full-time to not racing full-time. I was in the garage the second most amount of time, with Chuck there the most. I lost my car owner, who was primarily responsible for expenses, I lost the guy who spent the most amount of time on the car, and I lost a friend. I either had to step away and retire, hope that my phone rang, or step up and get back to an ownership role. I wasn't interested in retiring."
"It's been an adjustment," he said of running things. "For financial and time reasons, I haven't been able to race full-time since then, but there have been other things in my life that have filled the time. I got involved with my kids and their sports, and I don't regret that for a minute."
Monadnock is a tight, banked track that Hinckley has so many laps around he could probably do it with his eyes closed. But, when the field rolls in Sunday afternoon, he's going to have some stout competition to run against. Stars of the Tri Track Series will roll to green against some from the NASCAR Whelen Modified Tour, Race of Champions Tour, Monadnock Speedway Sportsman Modified Series and more.
Hinckley knows he's got his work cut out for him, with mistakes not an option.
"It's a tricky track for guys that don't have a lot of experience because both ends are so different," Hinckley said. "We've won our fair share of races there, and a championship in a Pro Stock, and we've had success. A ton of laps, but at this level, with this group of guys, I don't think the competition is any better anywhere than what it is with Tri Track. When you deal with the talent and equipment level, the experience gets swallowed up. I'm not sure how much of an advantage I have, with a lot of them being well-seasoned veterans with a small learning curve."
With the offseason now in the rear-view mirror, Hinckley is looking forward to getting back to the track, but with a heavy heart. He lost his father in April, not due to COVID-19, but another illness. He knows his father will be in the seat with him when the competition hits full speed.
"It will be hard… in recent years his health and mobility weren't the greatest, so he wasn't going to the track very often. But what will be extremely hard Sunday night is coming down the road on the way home and knowing that the phone won't ring with him wanting a race report," Hinckley said of his father. "Good, bad, or different, when I pulled out of the track, I would have a voicemail from him. I've never needed any motivation to do what I do, but I've lost a few people, with my dad being the most recent, that were icons to me in racing. I've always had a work ethic in me, that more than just me, I wanted to make them proud. Chuck, my Dad, my uncle… they were three people I looked up at and I've lost them… we're going to keep doing what we are doing and I know they are watching over us."
Action begins on Sunday with practice at 12 p.m., followed by heat races at 2 p.m., and feature racing to follow. Only the Tri Track and Pro Truck Challenge qualifying, and feature racing will air live on Speed51.com, where fans can purchase for just $24.95. The Mini Stocks, Street Stocks, Sportsman Modifieds and Late Model Sportsman will also be in competition but will not be shown due to broadcast restrictions.