FELLOWS TOPS SMITH MEMORIAL, JULY 17 AT CLAREMONT
By Gary Dutton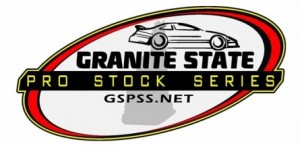 CLAREMONT, N.H. – Aaron Fellows added another exclamation point to the history book he's rewriting this season at Claremont Motorsports Park, winning the 52-lap Dean Smith Memorial Race as he did a year ago and, in so doing, earning his 20th consecutive victory lap at the storied third-mile oval.
Both Street Stock ace Dave Greenslit and Enduro whiz Matt Gauffin made easy work of their Friday wins too, while Kodi Sabins scored a thriller, and Paul Colburn lost a heartbreaker, as a huge crowd watched on Fan Appreciation Night, the speedway's sixth event of the 2020 season.
By virtue of their heat race wins setting the heads-up starting grid for the Bates Construction presents Dean Smith Memorial Late Model Sportsman main event, Ben Poland and Fellows led the 18-car field to the green. Fellows rocketed low into turn two on the opening lap and never looked back, lapping all but the top seven cars en route to victory.
Poland sat on the deuce for 20 laps, with Robert Hagar, Ricky Bly, and Bucky Demers staging a battle royale behind him, a classic shootout won by Hagar, who then dropped Poland to third on lap 21 but had nothing for Fellows on this night. Poland held strong in third, Hayden Scott moved up for fourth, and Demers, the Cornish Comet, came home fifth. Unfortunately for Polland his car failed post-race tech and was disqualified from the event.
Kyle Buck led lap one of the R.E. Hinkley Street Stock feature, but Dave Greenslit then took charge on a lap-two restart and dominated the rest of the way to top the 360 Design Labs 36-lapper for his fourth win of the summer.
Powerhouse Chris Riendeau worked his way forward to take second from Buck on lap 20, bringing Cody Schoolcraft with him but, as on many other nights this season, Greenslit had already social-distanced himself far, far ahead of the pack. With Riendeau scoring the hard-earned runner-up finish, Schoolcraft, Bay Stater Chris Buffone, and previous winner Randy Town completed the top five.
Lavalley Building Supply Pure Stock ace Kodi Sabins looked almost mortal Friday night. Well, almost. Saving his best for last, the Windsor powerhouse scooted through lappers with two to go, then edging both Bruce and Dylan Adams to earn his track-high fifth win of the summer.
With the Adams Family battle going on at the front, Sabins worked his way up to third on lap 17, then riding there until the lead trio exited turn two on lap 28, a cloud of slow rollers just ahead of them.
Sabins guessed low, Adams and Adams went high, and when they'd cleared the traffic jam, it was Sabins in victory lane. Bruce Adams, the father, took second, just inches ahead of son Dylan.
And in the Six Shooter 30-lapper, the Look-What-I-Found victory went to Dustin Thibodeau, gift-packaged when dominant leader Paul Colburn – seemingly on the way to his second win in a row – got picked off by a lapped car with four circuits to go.
Burping and sputtering, Colburn was still able to hold on for second, with Nathan Leclair earning his career-best finish in third, not far back. And as for the rookie Thibodeau, the second win of his six-week career was hardly a fluke, as he easily had the rest of the field covered when misfortune found Colburn.
In the nightcap 50-lap Enduro, Matt Gauffin won for the second time this year, crushing the competition as he lapped the rest of the 36-car field en route to victory. Top contenders Jimmy Zullo and Leon Keniston weren't in Friday night's field but, on this night, it probably didn't matter, as Gauffin was on fire from green to checkers.
Next Friday, July 24, the ground-pounding Granite State Pro Stock Series will take center stage at Claremont Motorsports Park, when the high-powered touring series makes its third stop of the summer at the Thrasher Road speedplant.
CLAREMONT MOTORSPORTS PARK JULY 17 TOP FINISHERS:
LATE MODEL SPORTSMAN: Aaron Fellows, Robert Hagar, Hayden Scott, Bucky Demers, Allen Fellows, Ricky Bly, Justin Littlewood, Cole Littlewood, Ryan Bell, Cam Curtis .
STREET STOCK: Dave Greenslit, Chris Riendeau, Cody Schoolcraft, Chris Buffone, Randy Town, Kyle Buck, Robbie Streeter, Joe Tetreault, Briana Akusis, Chris Emerson.
PURE STOCK: Kodi Sabins, Bruce Adams, Dylan Adams, Joey Jarvis, Robert Shaw, Randy Phillips, Sean Lantas, Amy Jaycox, Jim Carley, Doug Nelson.
SIX SHOOTER: Dustin Thibodeau, Paul Colburn, Nate Leclair, Ben Bushey, Todd Maguira, Ryan Carman, Ricky Melcher, Chooch Snide, Ronnie Carman, Dakota Lanou.
50-LAP ENDURO: Matt Gauffin, Drake Nelson, Dylan Cabral, Samuel Lee, Eric Griffin.