RIENDEAU WINS FIRST OF SUMMER AT CLAREMONT, 100-LAPPER TO BELSITO
By Gary Dutton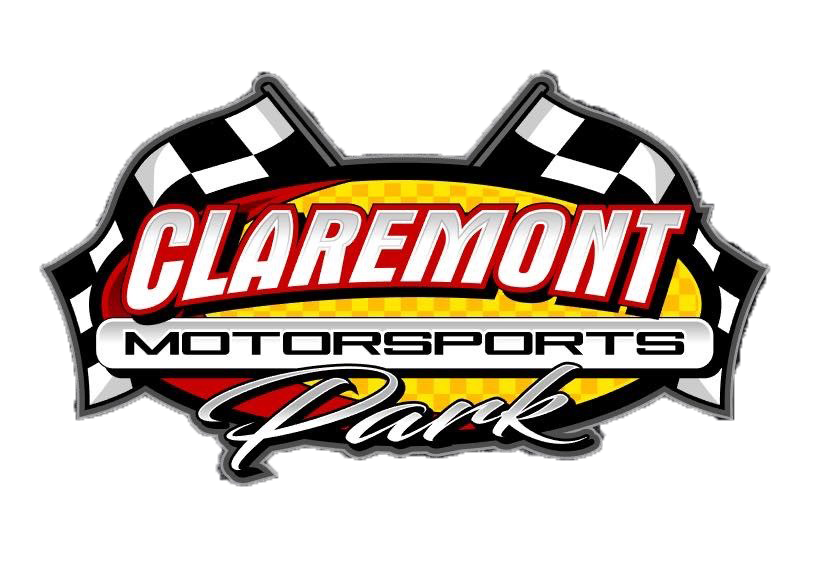 CLAREMONT, N.H. – In one of the best back-and-forth races of the summer, Chris Riendeau won his first Street Stock feature of the summer Friday, July 23, at Claremont Motorsports Park, outdueling four-time winner Dave Greenslit who, none-the-less, stayed comfortably atop the points parade.
While Pro Stocker Angelo Belsito earned the night's biggest pay check by topping the all-green GSPSS 100-lapper, it was Pure Stock king Kodi Sabins who, again, provided the night's biggest excitement, earning his track-high sixth victory lap as he crossed the stripe inches ahead of Robert Shaw.
Aaron Fellows stayed undefeated, Matt Boucher won for the first time in the Mini Stocks, and Paul Colburn romped to his second Pure Stock win of the summer Friday, while, in a battle of New England racing family royalty, Brett Meservey topped Randy Cabral in the Pro-4 Mods.
With multiple Pro Stock events sprinkled throughout northern New England over the weekend, the Granite State Pro Stock Series 100-lapper may have been lean on cars Friday at Claremont but, if so, it more than made up for that with intensity, as all 100 laps went off in caution-free, breakneck fashion around the third-mile speedplant.
Joey Polewarczyk Jr. and Jake Matheson led the GSPSSers to the opening green, with Joey Pole jumping all over the front spot, bringing Belsito with him, as Ray Christian III – firing from row three – grabbed third, in pursuit of his fourth consecutive victory at the Thrasher Road oval.
Belsito rocketed into the lead on lap 13, never looking back, as Christian seemed to be biding his time in second, with Luke Hinkley and Pole close behind. On this night, though, Christian didn't have the late-race magic he'd displayed earlier this summer.
Finally taking the deuce on lap 83, Hinkley finished his impressive run in second, with Pole dropping Christian to fourth on lap 95. Friday's victory was Belsito's second series win in a row.
Kenny Thompson set a fast early pace in the Street Stock 25-lapper; with Cody Schoolcraft close behind until Chris Reindeau cruised into second on lap nine. And soon after, Riendeau and Dave Greenslit brought the fans to the edges of their seats, rubbing and trading the lead the rest of the way.
With Riendeau victorious for the first time this year, Greenslit finished in his shadow to stay easily atop the points parade, with Schoolcraft's strong run netting him third.
For the second week in a row, Windsor powerhouse Kodi Sabins saved his best for last. Sean Lantas led the first nine go-rounds of the Pure Stock feature, then surrendering the top spot to Robert Shaw. Sabins, coming from row six, was charging fast.
Sabins soared into second on lap 19, hit the stripe dead even with Shaw as the white flag waved, and then won in a near photo-finish, earning his sixth win of the summer by inches. Shaw was the night's silver medallist, and Lantas came home third
The LMS 30-lapper? Who else, Aaron Fellows stayed undefeated on the year, earning his 21st consecutive victory lap at the storied third-mile. Ben Poland was second, with hometown hot shoe Joe Brown an impressive third in his first run of the year.
Paul Colburn took the lead from Keith Martin on lap two of the Six Shooter feature and then drove away, easily earning his second win of the summer. Todd Maguira got up for second, with Ryan Carman strong in third.
Matt Boucher became the speedway's fourth different Mini Stock feature winner this season, leaving the field in his dust. Hometown speedster Hayden Grenier was second, hitting the finish line just ahead of Cale Skillings.
Claremont Motorsports Park will close out the month of July next Friday, July 31, with its eighth event of the 2020 racing season, a full card that will include two 35-lap Modified features, round three of the Enduro series, and much more.
CLAREMONT MOTORSPORTS PARK JULY 24 TOP FINISHERS:
STREET STOCK: Chris Riendeau, Dave Greenslit, Cody Schoolcraft, Kyle Buck, Joe Tetreault.
LATE MODEL SPORTSMAN: Aaron Fellows, Ben Poland, Joe Brown, Bucky Demers, Ryan Bell.
PURE STOCK: Kodi Sabins, Robert Shaw, Sean Lantas, Bruce Adams, Dylan Adams.
MINI STOCK: Matt Boucher, Hayden Grenier, Cale Skillings, Cam Curtis, Ray King.
SIX SHOOTER: Paul Colburn, Todd Maguira, Ryan Carman, Keith Martin, Dustin Thibodeau.
GSPSS 100-LAP: Angelo Belsito, Luke Hinkley, Joey Polewarczyk Jr., Ray Christian III, Jake Matheson.
PRO-4 MODIFIED: Brett Meservey, Randy Cabral, Ryan McPartland.