PASS SUPER LATE MODELS AND PASS MODS AT RIVERSIDE SPEEDWAY, GROVETON, NH ON FRIDAY, JULY 24, 2020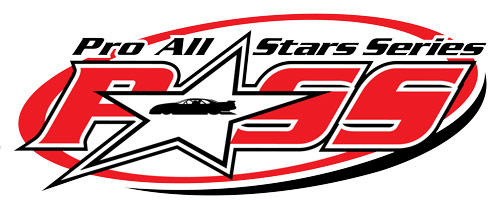 Groveton, NH – Johnny Clark reminded everyone in attendance Friday night at Riverside Speedway why he is a six time champion as he dominated the Pro all Stars Series first visit to the 1/4 mile since 2018. Clark, who has not been first to the checkers since 2016, fended off challenges from several drivers but was never seriously challenged in the 150 lap tilt. "It's been a long time since I have had a car that good," he exclaimed in victory lane, "it was fun, but there was oil or something on the track those last few laps and we almost slipped and gave it away."
As dominating as Clark was leading the entire 150 lap contest, it wasn't as easy as it looked. "We made wholesale changes after the first practice, and it was just terrible. I knew, we all knew after the second practice we had to put it back. It was not easy, there were a lot of changes. I'm glad we did!"
Clark was challenged early by Eddie MacDonald who seemed to maintain the torrid pace but not able to mount a bid for the point. Meanwhile 3 time 2020 winner Nick Sweet was making his way to the front, trying to balance the art of saving some tires while also trying to close the gap on the front runners from his 11th starting spot. "That's the trick, maintaining that balance while trying g to run them down but still have something left at the end. We are definitely happy with the finish."
Macdonald held on for the final podium spot while point leader coming into the race Travis Benjamin nailed down the fourth spot. Defending champion DJ Shaw rounded out the top 5. The race was slowed by a single caution on lap 91. Clark's win was career triumph number 40 on the all-time list as he bested a stout 17 car field.
Next up for the Pro All Stars Series is a return visit to White Mountain Motorsports Park on August 9th before a mid-August race at Oxford Plains speedway will lead up to the 47th Annual Oxford 250 the weekend of August 28th-30th.
For more information see PASS on Facebook. For marketing opportunities call 207-693-6497 and email [email protected] or 207-577-1836 and email [email protected].
PASS SUPER LATE MODELS

1) – 54 Johnny Clark – 1502) 40VT Nick Sweet – 150.3) 17 Eddie MacDonald – 1504) 7 Travis Benjamin – 1505) 60 DJ Shaw – 1506) 4 Ben ROwe – 1507) 47 Gabe Brown – 1508) 99 Ben Ashline – 1499) 29T Austin Teras – 14910) 14 Scott McDaniel – 14911) 23 Dave Farrington – 14912) 90 Craig Weinstein – 14913) 39 Cassius Clark – 14814) 29S Trevor Sanborn – 14815) 10 Kate Re – 14716) 14C Anthony Constnatino – 14517) 09 Jeremy Davis – 99