BY: Dick Casey
Third Place Finish for Eddie MacDonald at Riverside Speedway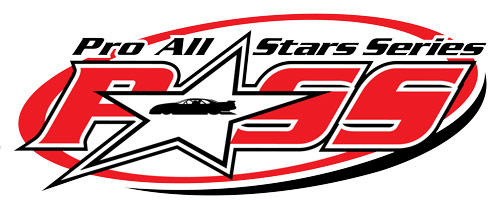 Eddie Mac battled for 150 laps in the Pro Series All Star race at Riverside Speedway, formerly Speedway 51, in Groveton, New Hampshire on Friday night to post a solid third place finish. The Hancock Electric/Grimm Construction Chevy started third on the grid after posting a second place run in the heat.
The top three finish is what the team was looking for after a disappointing outing at Oxford last week with Eddie Mac saying, "We wanted a good run this week and finishing third is not bad but like every other driver, we wanted the win. The car was good but just a little too loose at the end. We have been trying some different things the last few races and I think we are starting to zero in on what the car needs."
For much of the race, Eddie Mac followed eventual winner Johnny Clark but could never get close enough for the pass. The veteran racer, driving the Freddie Paterson owned Chevy, rode on Clark's rear bumper for nearly half the race. Clark was able to open a sizeable lead as he negotiated lapped traffic while Eddie Mac ran into side by side traffic saying, " It seemed like I hit got stuck behind lapped cars and my car was getting looser so it really didn't like going to the outside."
Eddie Mac lost second place to Ben Ashline but regained the second spot when Ashline had to pit but then had to deal with Nick Sweet and finally gave up the second position on lap 122. Travis Benjamin tried in vain to pass Eddie Mac over the closing laps but the Rowley, Mass native held him off to score the third place finish.
"I am somewhat disappointed to start third and finish third but I really feel the car was a lot more stable today than it has been," said Eddie Mac. "Rollie (LaChance) and the crew have been working hard and it is starting to show. These guys, Ryan, Warren, Craig, Brian, and Tom really work hard in the pits and Rollie and I thank them. I also want to recognize our car owner Freddie Peterson and our longtime sponsors Kenny and Scott Thompson from Hancock Electric in Quincy, and Rob Grimm from Grimm Construction in Waymart, Pa. I also thank New England Racing Fuels, Schroth Racing and HMS for all they do to help us."
"I also have to thank our new race reporter Ryan LaChance who has been keeping everyone up to date about how we are doing on the track," praised Eddie Mac. "Ryan can't replace Jolene (Drandson) but he is doing a great job."