ROBIE SWEEPS MODIFIED TWINS, FELLOWS STILL PERFECT AT CLAREMONT
Claremont Motorsports Park July 31 event story
By Gary Dutton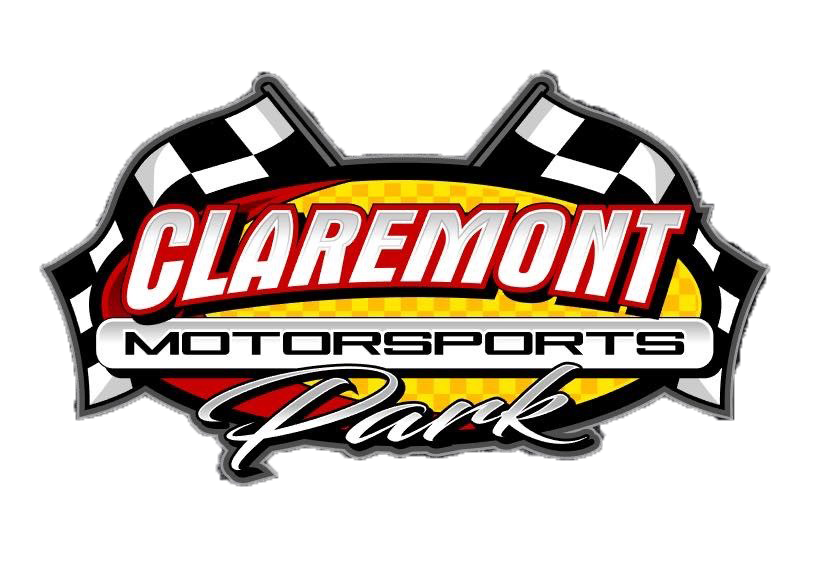 CLAREMONT, N.H.- Brian Robie rocketed to victory twice in Modified action Friday at Claremont Motorsports Park, winning both Maurice Trailer Country Modified 35-lap features at the Thrasher Road speedplant.
Aaron Fellows stayed undefeated in two seasons, topping Friday's Late Model Sportsman feature for his fifth CMP victory of the summer, while Street Stock ace Dave Greenslit also earned his fifth 2020 victory lap, and Pure Stock super soph Dylan Adams was dominant in scoring his first win.
Charlestown's Paul Colburn won his third Six Shooter victory of the season, duplicating his victory of a week earlier Friday, and Jimmy Zullo drove away from a huge field to top the 75-lap Enduro.
With Mike Willis and Robie – by virtue of having set fast times – leading the Mod Squad to the green in the first 35-lapper, Willis grabbed the opening lead, with Robie glued to his bumper. They'd ride that way until Robie found his way to the front on lap 21, then survived two late-race restarts to lead Willis and early-season winner Kyle Welch under the checkers.
Alyssa Rivera led the first six go-rounds in the second 35-lapper but, with a Rivera looper then bringing out the first caution of the race, it was Welch blasting into the lead. Firing low down the backchute on lap 16, Robie – the reigning track Modified champion – again took control, with Willis following him up a lap later and then settling for his second runner-up finish of the night.
The story is familiar. Someone else leads late into the Late Model Sportsman feature, Aaron Fellows reels them in and takes the lead, often from the low groove, and then speeds away to stay undefeated.
Ryan Bell was that leader Friday. Bell enjoyed a big lead at the halfway mark of the LMS 25-lapper, felt Fellows knocking on lap 17, and then watched him sail low into turn one of the 20th lap and speed away. With Bell strong in second, Ben Poland came home third on the night. It was the undefeated Fellows', fifth win of the year and 22nd consecutive overall victory at Claremont.
Friday's R.E. Hinkley Oil Street Stock feature was one of four caution-free events and, as such, gained positions were hard earned. It took Dave Greenslit four laps to claim second, almost another four to take the lead from Kenny Thompson, and then the final 17 to score his fifth win of the summer by a large margin.
Thompson held strong to earn the runner-up hardware, with Joe Tetreault holding off Cody Schoolcraft for third. Chris Riendeau, victorious a week earlier, was noticeably absent.
Second-generation, second season hot shoe Dylan Adams entered Friday's 25-lap Pure Stock feature second in points. On this night, he was far from second, dominating both his heat and feature races to score his first win.
Steady Robert Shaw was second in the Pures, with Dave Aiken third and early-race leader Joey Jarvis fourth. Six-time winner Kodi Sabins, on a rare quiet night, still pitched a top five to stay atop the points parade.
Three Six Shooter drivers entered Friday's racing with two feature wins already under their belts this summer. Paul Colburn made easy work of breaking that tie.
Colburn used the high lane to take the lead from Keith Martin on lap five and then sped away, leaving the field far behind him as he sailed to his third win this season, then taking a Polish victory lap before joining runner-up Todd Maguira and three-man Dustin Thibodeau for trophy time.
In the nightcap Battle of The Junkyard Dog Enduro 75-lapper, hometown blaster Jimmy Zullo romped to victory, duplicating his numerous successes of a year ago. Mr. Enduro Leon Keniston was second, and Drake Nelson came home third in the swarming 55-car field.
COMING EVENTS: CMP Promoter Mike Parks has rolled out an enticing list of big events set for August at the Thrasher Road speedplant.
On August 21, it's the second Fan Appreciation Night of the summer, with adult admission again set at only $5. Then, on August 28, Maurice Enterprises will present a 100-lap, $10,000-to-win Open Modified show, with a who's who of open-wheel royalty expected in to battle for the huge purse.
JULY 31 TOP FINISHERS:
MODIFIED 1: Brian Robie, Mike Willis, Kyle Welch, Matt Kimball, Ben Byrne, Cory Plummer, Walt Hammond, Stu McCormick, Kimmy Rivet, Alyssa Rivera.
MODIFIED 2: Brian Robie, Mike Willis, Kyle Welch, Matt Kimball, Walt Hammond, Stu McCormick, Alyssa Rivera, Cory Plummer, Kimmy Rivet, Ben Byrne.
LATE MODEL SPORTSMAN: Aaron Fellows, Ryan Bell, Ben Poland, Joe Brown, Cam Curtis, Bucky Demers, Tyler Lescord, Ben Menard, Kenny Fowler.
STREET STOCK: Dave Greenslit, Kenny Thompson, Joe Tetreault, Cody Schoolcraft, Kyle Buck, Trevor Rocke, Raven Streeter, Chris Emerson, Briana Akusis.
PURE STOCK: Dylan Adams, Robert Shaw, Dave Aiken, Joey Jarvis, Kodi Sabins, Nolan McClay, Bruce Adams, Sean Lantas, Doug Nelson, Jim Carley.
SIX SHOOTER: Paul Colburn, Todd Maguira, Dustin Thibodeau, Keith Martin, Dakota Lanou, Jeremy Blood, Chooch Snide, Stephanie Welcome.
ENDURO 75: Jimmy Zullo, Leon Keniston, Drake Nelson, Dylan Cabral, David Flanders.