Sweet Does it Again for PASS Midsummer 150 Win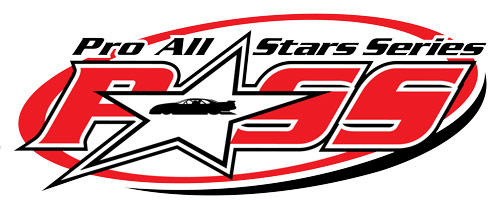 N. Woodstock, NH — Barre, VT's Nick Sweet showed once again that you can never count him out as he roared to his fourth Pro All Stars Series (PASS) Super Late Model win of the season at N. Woodstock, NH's White Mountain Motorsports Park on Sunday, August 9. Sweet overpowered defending champion D.J. Shaw on a restart with 11 laps to go to capture the PASS Midsummer Classic 150 as seen live on the Northeast Sports Network.
As a previous 2020 winner, Sweet started 11th on the grid for the main event. The veteran steadily worked his way through the field, moving into the top-five on lap 29 and grabbing the third spot from polesitter Ben Ashline on lap 52 with Ben Rowe right behind him. At that point, Sweet trailed only Joey Doiron and Shaw, who had combined to set a torrid pace in the early going.
Sweet kept the pressure on, moving past Shaw on lap 64 as the top four raced under a blanket. When the second caution came out on lap 71 for Scott McDaniel's stalled machine, Sweet lined up outside Doiron and got the break when the green flag flew once again.
Shaw followed Sweet around the outside for second as the handle started going away on Doiron's car. The leaders than chased each other through traffic, at one point putting more than half the field at least one lap in arrears and leaving third-place Rowe in the dust.
As the race passed the 100-lap mark, Shaw decided it was time to make his move, going to work on Sweet and eventually snatching the top spot back on lap 106. Just as Shaw was pulling away, though, the third caution came out with 19 laps to go for debris on the back chute.
Shaw was able to handle Sweet on the restart and seemed in the catbird seat for his first win of the season. But with 11 laps to go, Rowe suddenly slowed in turn two with a right front tire going down, bringing out the final yellow and stacking the field up once again. This time, Sweet showed his full muscle, wheeling his Maddog Motorsports car around the outside groove and back into the lead. The defending champion was no match over the final 11 laps as Sweet picked up his third PASS win at White Mountain this year and padded his points lead.
Jeremy Davis came on strong late to win a duel with Ashline for the third position. Derek Ramstrom, Rowe, Travis Benjamin, Gabe Brown, Austin Teras, and Johnny Clark completed the top-10.
Gray, ME's Tyler King continued a dominance similar to that of Sweet's in the PASS Modifieds with his fourth victory of the year. King was locked in a back-and-forth duel with Center Conway, NH's Mark Lundblad Jr. for the lead with 10 laps remaining in the 50-lap event when Colby Benjamin spun on the front stretch to draw the caution flag.
Lundblad had the lead with the green flew, but on the restart, Gary Dwinal got turned around coming off the second corner, and King won the race back to the yellow. The late havoc continued on the next restart when Joseph Day backed hard into the turn one wall, and during the caution, Lundblad was forced to the pits with overheating problems. That left King to cruise practically uncontested to yet another checkered flag.
Shawn Knight took advantage of the chaos to finish second in his first PASS Modified outing of the season. Dwinal recovered nicely from his spin to place third. Kevin Durgin, Chandler Harrison, Spencer Vaughn, A.J. Cates, Milo Washer, Ashley Beyea, and Justin Larsen rounded out the top-10.
Waterbury Center, VT's Tanner Woodard was nearly perfect en route to victory in the two-segment Allen Lumber Street Stock feature. Woodard won the first 25-lap segment going away after charging past early leader Luke Peters following a lap-14 caution for Keegan Lamson's spin. The 16-year-old then carved his way through the field to finish second in the final 25-lap segment and win the overall with a total of three points.
Defending Thunder Road Street Stock Champion Jeffrey Martin took second overall with finishes of fifth and third, respectively. Lamson bounced back from his segment one spin to win the second segment and place third in the final tally. Peters and Tyler Pepin were fourth and fifth overall.
E. Corinth, VT's Brian Putney waited until the last possible moment to snag the win in the Burnett Scrap Metals Road Warriors. After winning the first 20-lap segment, Putney found himself several spots behind Oxford, ME invader Eric Parlin, who had finished third in segment one. As the duo navigated a pack that also included Josh Vilbrin, Kevin LaForest, and Justin Prescott, the overall title seemed out of reach for Putney.
However, the pack got bunched up on the final lap thanks to some slower traffic. Entering turn three for the final time, Putney saw an opening and went for it. Going full steam ahead, he gained two spots in the last two corners, nipping Parlin by a paint job for fourth in the segment and winning the overall with five total points.
Parlin's third and fifth gave him eight points, which was enough for second in a tiebreaker with Prescott. Bear Ridge regular Kevin LaForest, Sean "Chubby Rambo" McCarthy, Vilbrin, Tyler Whittemore, segment two winner Nate "Tater" Brien, Jamie York, and Frank Putney also finished in the overall top-10.
White Mountain Motorsports Park continues its summer racing season with 7-Eleven Night this Saturday, August 15 at 6:00pm. The 7-Eleven Dwarf Cars have their annual special with added laps and added purse. A full card of racing is also scheduled for the Foley Oil & Propane Late Models, Woodsville Guaranty Savings Bank Strictly Stock Mini's, and Dads 4 By Tool & Supply Kids Trucks. Admission is $12 for adults, $3 for kids ages 6-12, and $25 for a family of four (2 adults, 2 kids).
For more information, contact the White Mountain Motorsports Park offices at (802) 244-6963, media@acttour.com, or visit www.whitemountainmotorsports.com. You can also get updates on Facebook and Twitter at @ACTTour or @WhiteMtnMotorsports.
For more about the Northeast Sports Network, visit www.NSNsports.net or follow them on Facebook and Twitter at @NSNsports.
WHITE MOUNTAIN MOTORSPORTS PARK
MIDSUMMER CLASSIC DAY #2
SUNDAY, AUGUST 9, 2020
UNOFFICIAL RESULTS
PRO ALL STARS SERIES SUPER LATE MODELS
Pos., Driver, Car #, Hometown, Laps
1. Nick Sweet ( 40 ) Barre, VT, 150 Laps
2. D.J. Shaw ( 60 ) Center Conway, NH, 150 Laps
3. Jeremy Davis ( 09 ) Tamworth, NH, 150 Laps
4. Ben Ashline ( 99 ) Pittston, ME, 150 Laps
5. Derek Ramstrom ( 35 ) Worcester, MA, 150 Laps
6. Ben Rowe ( 4 ) Turner, ME, 150 Laps
7. Travis Benjamin ( 7 ) Belfast, ME, 150 Laps
8. Gabe Brown ( 47B ) Center Conway, NH, 150 Laps
9. Austin Teras ( 29 ) Gray, ME, 150 Laps
10. Johnny Clark ( 54 ) Hallowell, ME, 150 Laps
11. Joey Doiron ( 16 ) Berwick, ME, 149 Laps
12. Dan Winter ( 81 ) Windham, NH, 149 Laps
13. Dylan Estrella ( 46 ) N. Attleboro, MA, 149 Laps
14. Kate Re ( 10 ) Harrison, ME, 148 Laps
15. Cody LeBlanc ( 55 ) Berlin, NH, 147 Laps
16. Scott McDaniel ( 14 ) Livermore, ME, 145 Laps
17. Cassius Clark ( 39 ) Farmington, ME, 125 Laps
18. Antony Constantino ( 14C ) Sumner, ME, 70 Laps
19. Evan Hallstrom ( 1VT ) Northfield, VT, 60 Laps
20. Craig Weinstein ( 90 ) E. Walpole, MA, 59 Laps
21. Tom Scully Jr. ( 2 ) W. Warwick, RI, 24 Laps
PASS MODIFIEDS
Pos., Driver, Car #, Hometown
1. Tyler King ( 11 ) Gray, ME
2. Shawn Knight ( 13 ) South Paris, ME
3. Gary Dwinal ( 55 ) Lisbon, ME
4. Kevin Durgin ( 12 ) Scarborough, ME
5. Chandler Harrison ( 6 ) Freeport, ME
6. Spencer Vaughn ( 7 ) Canton, ME
7. A.J. Cates ( 2 ) Lyman, ME
8. Milo Washer ( 4 ) Norway, ME
9. Ashley Beyea ( 44 ) Old Orchard Beach, ME
10. Justin Larsen ( 18 ) Peru, ME
11. Mark Lundblad Jr. ( 28 ) Center Conway, NH
12. Joseph L. Day ( 37 ) Parsonfield, ME
13. Colby Benjamin ( 52 ) Belmont, ME
14. Spencer Morse ( 34 ) Waterford, ME
15. J.R. Baril ( 00 ) Haverhill, MA
DNS Bobby Nadeau ( 35 ) Buxton, ME
ALLEN LUMBER STREET STOCKS
Pos., Driver, Car #, Hometown
1. Tanner Woodard ( 68 ) Waterbury Ctr., VT
2. Jeffrey Martin ( 8 ) Barre, VT
3. Keegan Lamson ( 55 ) Berlin, VT
4. #Luke Peters ( 26 ) Groton, VT
5. Tyler Pepin ( 78 ) Barre, VT
6. #Kyler Davis ( 69 ) Berlin, VT
7. James Dopp ( 0 ) Northfield, VT
8. Justin Blakey ( 17 ) Graniteville, VT
9. #Kaiden Fisher ( 18 ) Shelburne, VT
10. #Brodie Frasier ( 71 ) E. Montpelier, VT
11. Thomas Peck ( 96 ) Waterbury, VT
BURNETT SCRAP METALS ROAD WARRIORS
Pos., Driver, Car #, Hometown
1. Brian Putney ( 87 ) E. Cornith, VT
2. Eric Parlin ( 3 ) Oxford, ME
3. Justin Prescott ( 44 ) Williston, VT
4. Kevin LaForest ( 49 ) Northfield, VT
5. Sean McCarthy ( 86 ) Williamstown, VT
6. Josh Vilbrin ( 07 ) Northfield, VT
7. Tyler Whittemore ( 74 ) Barre, VT
8. Nate Brien ( 16 ) Williamstown, VT
9. Jamie York ( 68 ) Barre, VT
10. Frank Putney ( 78 ) Graniteville, VT
11. Fred Fleury ( 99 ) Graniteville, VT
12. Clay Badger ( 9 ) E. Montpelier, VT
13. Jason Kirby ( 71 ) Milton, VT
14. Jacob Hall-Larson ( 42 ) Northfield, VT
15. Paige Whittemore ( 47 ) Graniteville, VT
16. Luke Marcheski ( 65 ) Boston, MA
17. Rodney Campbell ( 10 ) Worcester, VT
18. Haidyn Pearce ( 4 ) Middlesex, VT
19. Kendall Zeno ( 21 ) Middlesex, VT