Granite State Pro Stock Series to contest 10k to win Granite State Nationals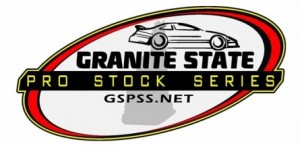 The Granite State Pro Stock Series will contest its highest paying event in series history on Labor Day Sunday at Claremont Motorsports Park. The winner of the Newport Chevrolet 150 will take home a cool ten thousand dollars for his efforts and the payout has been increased throughout the field.
"We have been working towards having a signature event for several years now and hope that this can become just that", stated series president Mike Parks. "With the success of this race the last two years, we felt like it was the time to really step it up another notch".
Ray Christian III comes into this event as the series point leader with a twenty six point advantage over Joey Polewarczyk in the series standings. Both drivers look forward to the challenge of managing the desire to take home the winner's check vs the need to points race with a goal of winning the series championship.
Angelo Belsito has won two races in 2020 and sits third in the standings while Jake Matheson has been consistent and holds down the fourth spot. Rookie of the year candidate Codie LeBlanc sits fifth and is the top point getting rookie. All three of these teams have entered the Claremont race and look to have good runs.
Several drivers with ties to Claremont Motorsports Park will attempt to defend home track honor and keep the ten thousand dollars local. Luke Hinkley has come extremely close to winning on several occasions and looks to finally breakthrough for his first series win. Barry Gray and Josh King have both competed regularly at the speedway in the past and look for that experience to pay off.
The biggest surprise is the combination of Aaron Fellows and Bryon Baker. Fellows is a multi-time track champion with too many wins to count and Baker has won races at the speedway in the pro stock division when they ran weekly. Baker injured his hand working on the car and hasn't been cleared to race so Fellows will pilot the car for this event.
Several past champions of the series are entered for this event. Two time champ Mike O'Sullivan has filed his entry along with Devin O'Connell and Derek Griffith. Joey Doiron has also entered as the defending champion and will look to win his first race of the season.
Other series regulars to file entries are rookie Casey Call and former winner Mike Mitchell. Ryan Lineham has also filed an entry along with Cory Casagrande.
Other teams that have entered include multi-time Seekonk champ Dave Darling, former Oxford champ and Oxford 250 winner Curtis Gerry, 250 winner Larry Gelinas and two time 250 winner Ben Rowe.
This event will be held on Sunday September 6 with a post time of 5:00pm. The Crazy Horse racing fast time challenge will start things off and set heat race line-ups which will determine the top eighteen starters for the Newport Chevrolet 150. Consi's will be held if needed to set the final six starters.
Other divisions in action will include the Claremont Motorsports six shooters and Lavalley Building Supply pure stocks, both of which will race for additional purse money and the NELCAR legends will make their second visit of the season to the thrasher road speed plant.
Also on the card will be the $1500 to win Richard Tetreault memorial 73 presented by Mirror Lake Automotive for the RE Hinkley street stocks. This event will also be an NHSTRA battle for the belt race.
For more information go to www.gspss.net or www.claremontmotorsportspark.com or check out the series and track on social media.