Granite State Pro Stock Series Headed to Lee for Oktoberfest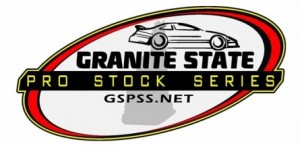 As the 2020 racing season winds down, the action for the Granite State Pro Stock Series heats up. October fourth, the series will headline the Sunday portion of the annual Russ Conways Oktoberfest at the Lee USA Speedway.
For the first half of the season it was Ray Christain III dominating the point standings. The Uncasville CT driver suffered a parts failure at the Sept. race at Claremont Motorsports Park and was involved in a hard crash at the last event in Waterford CT. Christain III now sits 26 points behind Hudson NH's Joey "Pole" Polewayczyk with Angelo Belsito forty points behind Pole. All three drivers have entered to compete at Lee and gather all the points they can.
Derek Griffith is the defending winner of this race and comes in as the hottest driver in the northeast. In his last three starts, Griffith has won two races carrying a $10,000 winners check at each and finished second at the prestigious Star Classic. Griffith will look to keep his hot streak going at Lee this weekend.
Seekonk MA's Dave Darling ran away with the last event the series contested to pick up his first win of 2020. Darling kept his nose clean during the chaotic first third of the Waterford race, then showed that he had the best car by leading the rest of the way. He will head to Lee looking to prove that this was no fluke.
Other drivers entered at Lee with ties to Seekonk Speedway include Kevin Casper, Ryan Vanasse, Dylan Estralla, Tom Scully Jr and Larry Gelinas. With Seekonk not running due to governmental restrictions there are a number of teams looking to get in some racing before the season is over.
Also on the entry list is a strong contingent of drivers from Maine. Brandon Barker, a two time winner with the series at Lee, has filed an entry and he will be joined by Travis Buzzel, Evan Beaulieu, Rusty Poland and Trevor Sanborn who won a pair of features at Beech Ridge Speedway this year.
Adam Gray took over the controls of the family 29 for the Waterford race and will be back in the car at Lee. The team showed good speed in practice and time trials but struggled to race well. The former championship winning team will look to improve this weekend.
A pair of rookie of the year contenders will be in action at Lee. Cody LeBlanc opted to not compete at Waterford but is registered at Lee. Casey Call had a career run going at waterford. He ran second for many laps and finished in the top five when his car faded in the closing laps.
Other entrants include 2019 champion Joey Doiron in Wright Pearsons car as well as local drivers Bobby Baillargeon and Bobby Cabral.
Jimmy Renfrew Jr will return to the series after taking most of the summer off to concentrate on other racing. He will be joined by another local hot shoe, Wayne Helliwell Jr who is entered in Bruce Barnhardts 27.
The entire GSPSS program will take place on Sunday Oktober fourth, including practice, the Crazy Horse Racing fast time challenge, heat races and the one hundred lap main event. Time trials are scheduled to go off at 1:45 with heats to follow.