Griffith Repeats as GSPSS Oktoberfest Champion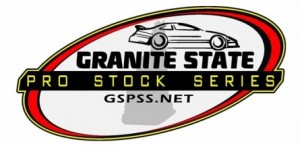 Sunday October fourth, the Granite State Pro Stock Series made its annual trek to Russ Conway's Oktoberfest at Lee USA Speedway and for the second year in a row Derek Griffith bested all comers.
Under a picture perfect sky the teams of the GSPSS assembled at one of the traditional events in New England to contest a 100 lap affair. Practice was smooth for most and all looked to be well until it was time for The Crazy Horse Fast Time Challenge. Due to a tight schedule and a short turn around from practice, time trials were canceled and heat races were lined up based on final practice speeds.
Heat number one was won by Dylan Estrella who was making his first start of the season. He beat Rusty Poland to the line and would redraw pill number one and start the main event on the pole.
Heat two would go to Eddie MacDonald despite pressure from a very fast Joey Doiron. Point leader Joey "Pole" Polewarczyk would finish in third making him the final car from his heat in the redraw in the redraw.
Heat three would go to the hottest driver in pro stock racing of late. Derek Griffith would beat out home town drivers Wayne Helliwell Jr and Jimmy Renfrew Jr to remain nearly perfect over the last month. In a bit of an upset he would draw third and start the main on the inside of row two.
Due to the stellar car count a consolation round would be needed to complete the starting line up and it did not disappoint. After mechanical difficulties plagued second place point man Ray Christain III in practice and qualifying, he would win the consi convincingly and head to the main event with a shot of confidence.
As the feature rolled out twenty four cars strong, anticipation was high. Early mid pack contact triggered a major incident on the back stretch eliminating several competitors from contention. Eddie Macdonald and Brandon Barker were both expected to run well but had there days ended in the lap seven incident. Bobby Bailargeon and Kevin Casper were both sidelined as well.
From lap eight on, the race would be run in fairly clean fashion. Derek Griffith would would go to the lead early and open up a lead of half a straightaway. He would maintain a healthy gap for the majority of the event as he tried to preserve his tires. Late in the going 2019 series champion Doiron would line up to Griffith's outside for a restart but despite running well on the high side, Griffith would get clear in fairly short order.
Griffith would cruise to his second series victory in three starts and defend his Oktoberfest title. Doiron and Renfrew Jr would round out the top three with point leader Joey "Pole" and last weeks winner David Darling finishing out the top five.
Christain III would charge from his nineteenth starting spot to finish sixth just ahead of pole sitter Estrella. Helliwell Jr, Rusty Poland and third place point man Angelo Belsito who would complete the top ten.
The series has a few weeks off now before heading to the New London Waterford Speedbowl to crown its champion. Joey "Pole" heads to the CT oval with a thirty point advantage over hometown driver Christain III. That final event of the season will be held on Saturday afternoon October 24th.
For more information as well as an event schedule stay tuned at www.gspss.net or follow the series on facebook, twitter and instagram. You can also follow track at www.speedbowlct.com or on their various social media platforms.
Results:
1 – 12g Derek Griffith
2 – 73 Joey Doiron
3 – 00 Jimmy Renfrew JR
4 – 97 Joey Polewarczyk
5 – 52 David Darling
6 – 93ct Ray Christian III
7 – 46 Dylan Estrella
8 – 27nh Wayne Helliwell Jr
9 – 44p Rusty Poland
10 – 8b Angelo Belsito
11 – 90nh Casey Call
12 – 52nh Jake Matheson
13 – 29a Adam Gray
14 – 18 Jeff Fagan
15 – 2 Tom Scully Jr
16 – 55 Cody Leblanc
17 – 77 Jeremy Sorel
18 – 48g Larry Gelinas
19 – 3 Travis Buzzull
20 – 56 Evan Beaulieu
21 – 17ma Eddie MacDonald
22 – 88b Brandon Barker
23 – 82 Bobby Bailargeon
24 – 88 Kevin Casper
Contingency Awards:
Sunoco Race Fuels heat race winners – 5gallons of race fuel – 46 Dylan Estrella, 17ma Eddie MacDonald, 12g Derek Griffith
Crazy Horse Fast Time Challenge – Time trials canceled due to time constraints
Magnus Performance Parts – 7th place finisher $100 product certificate – 46 Dylan Estrella
Matco Tools : product certificates – winner $75 – 12g Derek Griffith – Random Draw $75 – to be drawn at the next event
American Racer Hard Charger – one free tire – 93ct Ray Christain III
AR Bodies hard luck award – $100 product certificate – 88 Kevin Casper