GRANITE STATE PRO STOCK SERIES ADDS 2021 DATE AT NEW LONDON-WATERFORD SPEEDBOWL
By Souza Media/Kyle Souza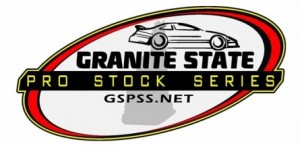 WALPOLE, N.H. — Granite State Pro Stock Series officials announced on Saturday a trip to New London-Waterford Speedbowl has been set for Saturday, July 24, 2021. The race was originally listed as a TBA on the schedule, announced on December 10, but has now been sealed up.
The New London-Waterford event is part of a 15-race announced slate for the New Hampshire based touring series for the new calendar year. The .375-mile asphalt oval, located in Waterford, Connecticut, will mark the second stop in the nutmeg state, as the first will come in the season-opener as part of the NAPA Spring Sizzler at Stafford Motor Speedway on April 24.
The New London-Waterford race will help begin the second half of the season in the hunt to crown a champion.
"Adding this date at Waterford truly gives our schedule a mix of everything for 2021," Mike Parks, president of the Granite State Pro Stock Series, said. "Waterford has become one of the tracks that always brings out the top Pro Stock talent. We're looking forward to heading back to Connecticut."
In the midst of the COVID-19 pandemic, GSPSS teams competed at New London-Waterford twice in 2020. Joey Pole was crowned the champion in October — scoring a victory in the process — while Seekonk Speedway regular David Darling dominated the September event en route to Victory Lane.