Modified Racing Series set to Return to Claremont Motorsports Park in 2021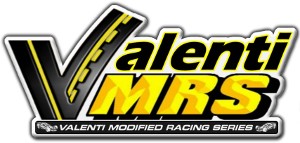 Claremont Motorsports Park and The Modified Racing Series are pleased to announce the return of one of New England's finest modified touring series to the NH oval in 2021. The series and track will join forces for a spectacular fall day of racing that fans won't want to miss. Labor Day weekend, 2021, the sound of tour type modifieds will once again thunder from Thrasher Road.
"We are thrilled to be able to bring The M.R.S. back to Claremont", stated track promoter Mike Parks. "Tour type Modifieds were the lifeblood of the speedway for many many years so to bring them back is an honor". Parks went on to say "Jack (Bateman) and general manager Willie Doucette are bringing the series back to its roots for 2021 and we are excited to be a part of that process".
As for M.R.S. in 2021, the series wants to get back to being a racer friendly, affordable series that any modified competitor can be competitive in. Thorough technical inspection, cost containment and a return to the series original tracks are all part of this initiative. "We want to be a more affordable New England short track series", states series general manager Willie Doucette. "Claremont Motorsports Park is the reason the series started and we want to remember the places and people who got this started." Doucette went on to say, "we want to leave something positive for the next generation of modified racers".
Bateman and Parks have been in discussion about making this happen for several weeks and one of the discussion points was how to make the racing as exciting as possible. The two agreed that a 75 lap feature was one way to do this so that the driver would race the entire distance. The M.R.S. will use its normal pill draw and heat race qualifying format and all series technical rules and race procedures will be in effect.
The Modified Racing Series will be part of what promises to be a spectacular day of racing at the Thrasher Road speed plant. "We have assembled a fantastic list of divisions for this event", says Parks. "Between some of our weekly divisions and the touring divisions we have brought in, this is going to be a can't miss day of racing".
Other divisions on the card will include the Claremont Motorsports Park Street stocks, Pure Stocks, Six Shooters and the NELCAR Legends cars. If history is any indication Parks and his team will have something up their sleeves for the pure stocks and six shooters and the Legends will race for regional points and more. "This is a big weekend for the speedway and we have some Ideas for our entry level divisions", said Parks. "We don't have anything set in stone but we hope to get those teams a little extra glory that weekend".
The Street Stock race will be the third annual Richard Tetreault memorial 73, co-promoted by Joe Tetreault and his family. This race has turned into a favorite of fans and competitors alike and always caters to ultra-competitive racing. "We are super excited to have this race for the third year in a row", stated Tetreault, son of the races name sake. "Mike has been great to work with and the competitors have been awesome". He went on to add, "We are hoping to make this year's event bigger and better than the last two and have some exciting things in the works."
All of this action will take place Sunday September 5th with a post time of 5pm. This will be the second night of racing that weekend for the Claremont racetrack as there will be racing Friday night September 3rd starting at the tracks usual post time of 7:30pm. For more information go to www.claremontmotorsportspark.com or www.themodifiedracingseries.com.