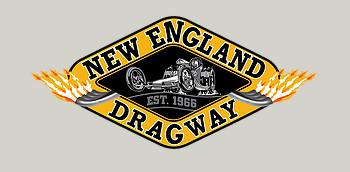 Five-time champion takes the pole for Sunday's SYLVANIA 300
LOUDON, N.H. (Sept. 21, 2012) – Looks like Jeff Gordon has put Chicagoland firmly in the rearview mirror.
Less than a week after a 35th-place finish appeared to abandon any momentum Gordon established at the end of the regular season, the five-time NASCAR Sprint Cup Series champion has officially inserted himself back into the Chase for the championship mix.
read more…
The 1970 Chevy Camaro known as Bumblebee takes part in the 22nd annual Custom & Classic Car Show on Saturday.
Classic and Custom Car Show
Sat, Aug 18 – Sun, Aug 19, 2012
Debra Neil knew something wasn't right. Her customary parking spot at Cruise Night in Newport, N.H., was taken by a truck that she'd never seen before. It didn't take her long, however, to figure out that it was the Demon of Sceamin' himself, Steven Tyler.
Neil, a resident of Claremont, N.H., eventually parked her 1970 Chevy Camaro in its usual location, but not before getting the inside of the hood signed by the lead singer of Aerosmith.
"Hey, he was in my spot," joked Neil, who was one of nearly 150 car owners that took part in Saturday's 22nd annual Custom & Classic Car Show at New Hampshire Motor Speedway.
read more…
Nearly two years ago, NHRA promised its legion of fans in the New England states that it would soon bring the NHRA Full Throttle Drag Racing Series – the fastest, most exciting form of motorsports on the planet – to that region of the country.
Today, NHRA made it official by announcing the NHRA Full Throttle Drag Racing Series will visit New England Dragway in Epping, N.H., for the inaugural NHRA New England Nationals, June 20-23, 2013. The announcement marks a process that began more than a decade ago when NHRA decided it wanted to stage an NHRA Full Throttle Drag Racing Series event in this region of the country. NHRA enjoys the most geographically diverse schedule of any of the major motorsports and the addition of New England only reinforces that position.
read more…