Griffith Repeats as GSPSS Oktoberfest Champion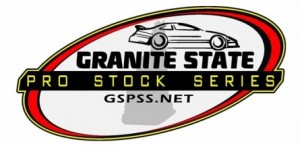 Sunday October fourth, the Granite State Pro Stock Series made its annual trek to Russ Conway's Oktoberfest at Lee USA Speedway and for the second year in a row Derek Griffith bested all comers.
Under a picture perfect sky the teams of the GSPSS assembled at one of the traditional events in New England to contest a 100 lap affair. Practice was smooth for most and all looked to be well until it was time for The Crazy Horse Fast Time Challenge. Due to a tight schedule and a short turn around from practice, time trials were canceled and heat races were lined up based on final practice speeds.
Heat number one was won by Dylan Estrella who was making his first start of the season. He beat Rusty Poland to the line and would redraw pill number one and start the main event on the pole.
(more…)